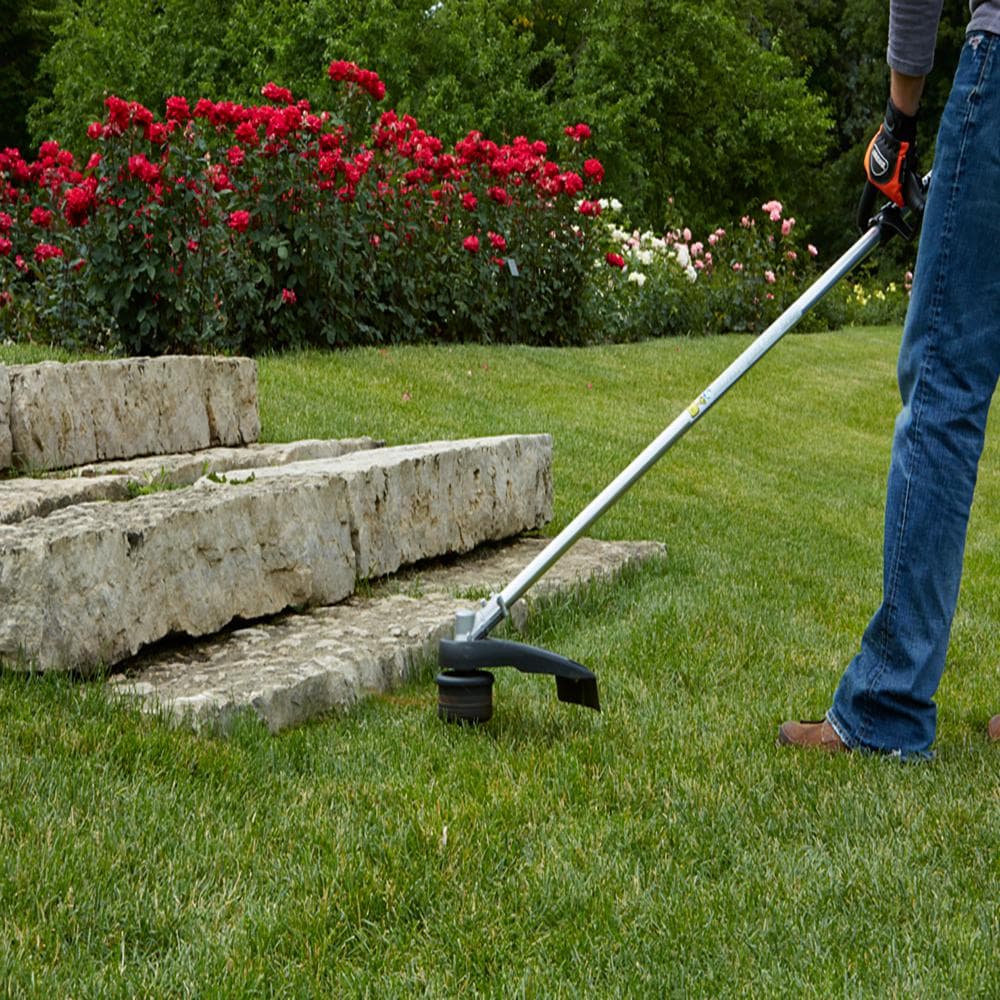 Are you currently looking to buy a trimmer? Have you narrowed it down to choosing between an Echo or a Stihl model? Don't worry; you're not alone. The good news is selecting either brand will mean you're getting an excellent machine. But, a choice has to be made, so we put Echo vs Stihl, the two trimmer powerhouses, so you know exactly what to choose.
Echo trimmers are lightweight, powerful, and geared towards easy use. Stihl manufacturers their parts in-house, and they also have a more extensive range of models than Echo does. Because of this, Stihl has the upper hand when it comes to features.
We would like to note that when comparing these two trimmer manufacturers, we found that they both create unique products. One manufacturer may be deemed better than the other due to the innovative designs they incorporate into their products or even just a simple feature that the other one lacks.
Before we begin, are you looking for some general information on tools like miters saws, chainsaws, table saws, etc.? Check out our complete resource guides on Miter Saws, Table Saws, Chainsaws, Band Saws, and Circular Saws.
Echo vs Stihl Trimmer: Brand Histories
Stihl
Stihl is a German manufacturer, and they're known for their exceptional product quality. Stihl models are durable and hard-wearing. 
Echo
Echo is a Japanese company, and they're known for being reliable and having excellent service.
Echo vs Stihl: Price
When discussing the price of the trimmers between the two brands, you should remember that these are commercial-grade and well-established brands. However, the good news is that both companies offer models at $200 or less. Echo has six models at or below $200, and Stihl has three options under $200. You'll be happy to know both brands offer options that are within a homeowner's reach.
We would like to note that Stihl has the higher average price. For the higher-end trimmers in the brands, Stihl can be more costly. They have five options listed above $400. The top-end string trimmer by Echo is only $400.
Echo vs Stihl: Power
How effectively and rapidly you complete a task is based on the power transformation of your trimmer. The brand that takes the crown for power is Stihl. Today, the Echo trimmers offer four sizes: 21.2, 22.8, 25.4, and 28.1 ccs. The Stihl line widens the options you can choose from with 24.1, 27.2, 28.4, 31.4, 36.3, and 37.7 ccs.
However, just because a string trimmer has high power doesn't mean it's flawless. Some trimmer parts can be a bit of a nuisance. These tools are pretty heavy, so they can be hard to use. If you plan on completing more demanding jobs, then Stihl is the way to go!
Echo vs Stihl: Weight 
Easy application is always one of the main things that Echo and Stihl focus on. They all have throttle triggers and on/off switches at the exact location, including the same circular handles.
Echo trimmers come in at 10.1 to 13.5 lbs, and Stihl's options weigh about 9.3 to 15.9 lbs. Despite their heavier weight, Stihl added a strap that clips onto the shaft of the string trimmer and bike handles. Echo trimmers are about a half-pound lighter than the Stihl trimmers, meaning Echo models are easier to handle than the Stihl models.
Echo vs Stihl: Noise 
Generally, noise output is unavoidable in whatever trimmer you buy. The matter then boils down to how loud the noise is. When being compared to Echo trimmers, Stihl is far behind. Echo trimmers usually produce between 76 and 100 decibels, whereas Stihl models typically produce between 80 and 106 decibels. Stihl trimmers are significantly noisier than Echo trimmers, so Echo takes this category.
Echo vs Stihl: Battery Life
When it comes to cordless trimmers, the longer battery life is on the Echo string trimmer options. Let me elaborate; the Stihl HSA 56 model was designed to be easy to use and lightweight. It comes with a 36v battery that can be used for about 40 minutes. However, there is a drawback; it takes 45 minutes to recharge fully from dead, that's more than the time you can use it for.
On the other hand, the Echo 58-volt trimmer can be used for about 3 hours. Plus, you can get an extra recharge in just half an hour. If you get a large battery, which is an option, it will take more time to charge, but it will run longer. The amount of time you can use the trimmer entirely relies on the amount of work it's used for. For example, if you're going to have to cut the thicker weeds and grass, the more power the trimmer will need to consume. Overall, an Echo trimmer is the best option for those who have to complete a time-demanding job.
Echo vs Stihl: Safety Features
The last factor that distinguishes these two companies' trimmers is their safety levels. From what I've researched, there are more safety features in Stihl trimmers than Echo ones. I can confidently state that Stihl is concerned about your well-being while using the tool; that's why it comes with an upgraded safety switch. Typically, trimmers have a 3-stage safety switch, including a thumb switch, top trigger, and throttle trigger.
Echo trimmers also offer some bells and whistles that ensure your safety. To be more specific, while turning off another safety trigger, you need to press on a specific switch on the trimmer's handhold. However, I would like to note that this isn't straightforward if it's your first time doing it. I can conclude that Stihl products are the winner in the category.
Echo vs Stihl: Which Brand is Better?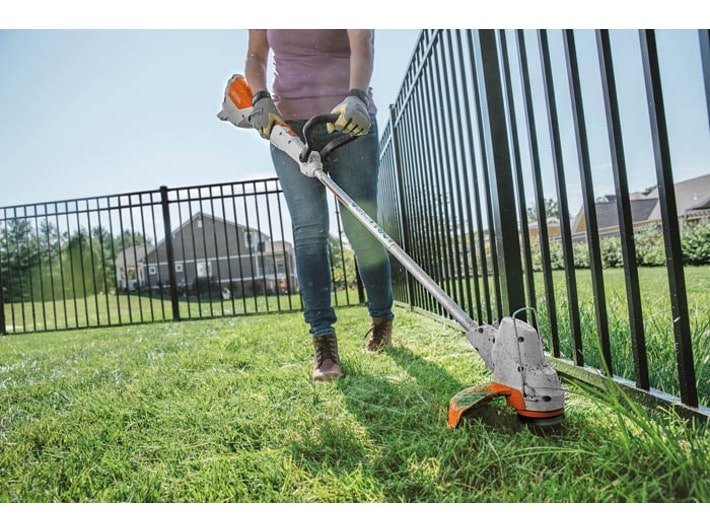 While I like the echo products because of their lightweight, not as noisy as Stihl products, and they have a 5-year warranty for residential users, I can't recommend them if you own a large property. If you own a smaller property, an echo product might be the best option for you. In the case where you own a larger property, a Stihl trimmer should be your best bet because they come with spark plugs and a secure motor that are meant to keep the engine working.
Wrapping Up
There Echo vs. Stihl Trimmer Comparison! We hope this buying guide helped you find a trimmer that's best for you! Do you prefer Echo or Stihl trimmers? Do you own a trimmer already? If not, are you considering purchasing one now? Please feel free to leave a comment; we would love to hear from you!
Did you enjoy this article? Check out some other articles I have written: