Burlap is everywhere these days. If you are looking for some easy but beautiful diy projects with burlap then scroll down. I have 23 stunning projects waiting for you to start, all using burlap.
1. DIY Burlap Curtains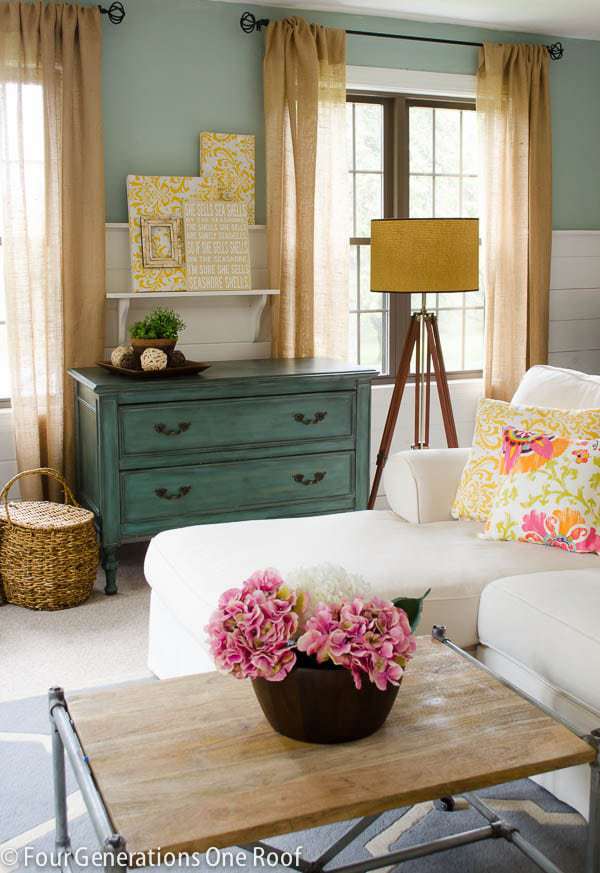 Four Generations One Roof, shares an easy and inexpensive way to dress up your windows. These will instantly transform the room. Check out how she made these easy diy burlap curtains.
2. Anthropology Knock Off Hurricane DIY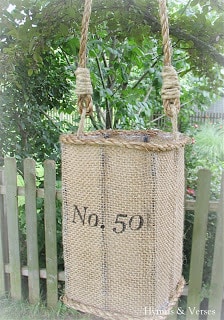 Hymns and Verses gained inspiration for this diy through Anthropology. If you are interested in making one similar, go ahead. Check out the tutorial here.
3. Burlap Baskets Using Dollar Store Baskets DIY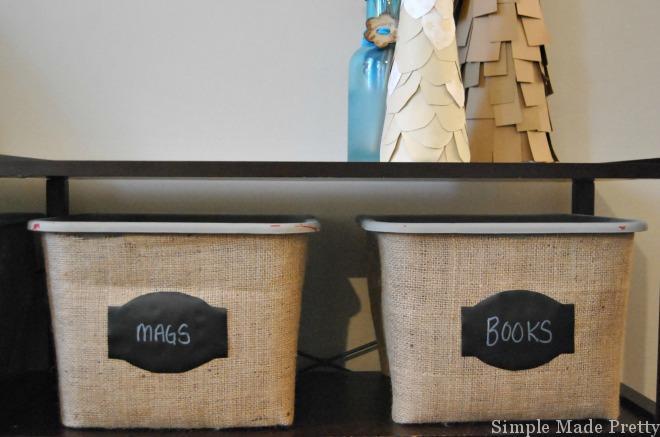 Simple Made Pretty shares how they took dollar store baskets and transformed them with burlap. This is a very affordable craft and creates for transforming a room. See how they did it.
4. Burlap Stockings DIY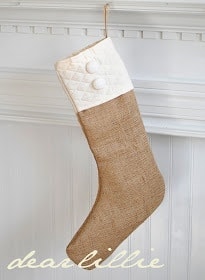 Dear Lillie Blog shares how she made these fun stockings out of burlap. Great for the holidays to give you that rustic feel. Check out how it is made.
5. Ruffled Burlap Lamp DIY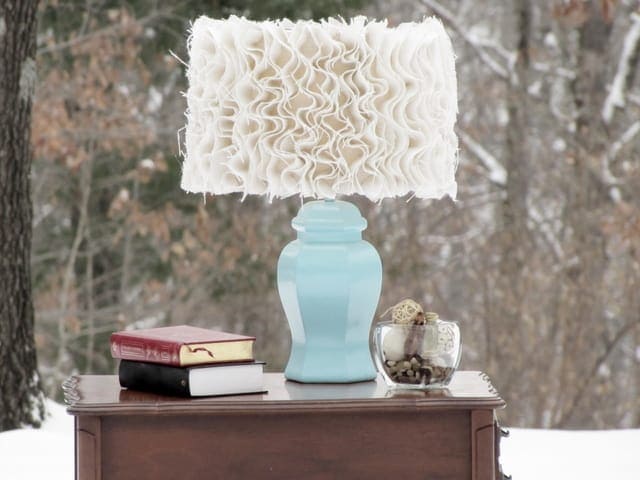 Taters Tots And Jello shares a great diy on giving a lamp an upgrade. This ruffled burlap lamp is pretty easy to make and is a great way to add personality to your room. See how they did it.
6. Homemade Burlap Wreath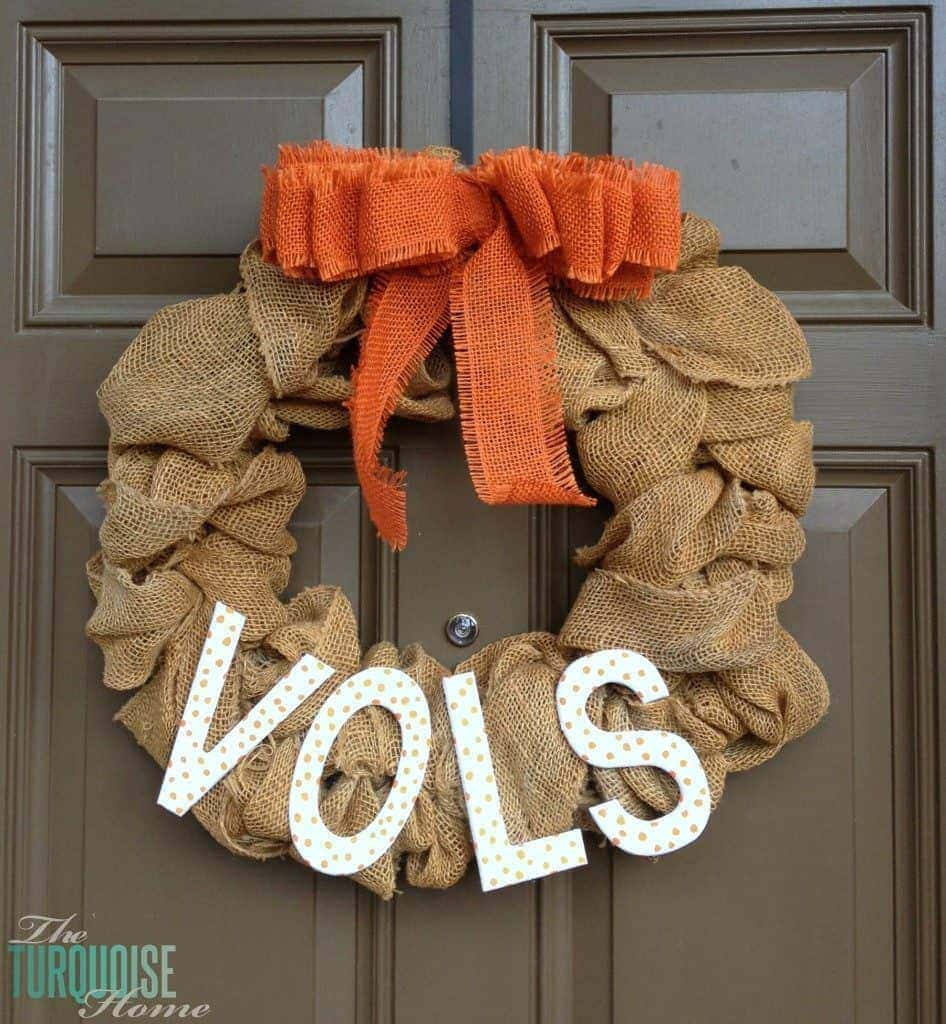 The Turquoise Home upgraded their front door with this homemade burlap wreath. They shared exactly how they made this rustic wreath. Head over to see how they made it.
7. Burlap Menu Frame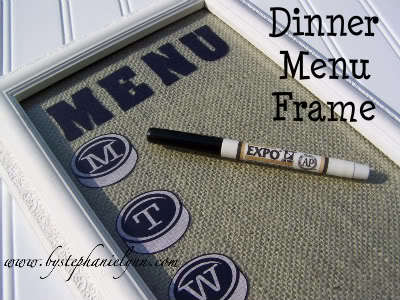 By Stephanie Lynn has a very simple and quick diy over on her blog. She created a burlap framed menu to keep track of what you are making for the week. Learn to make your own.
8. Quick And Easy Outdoor Rug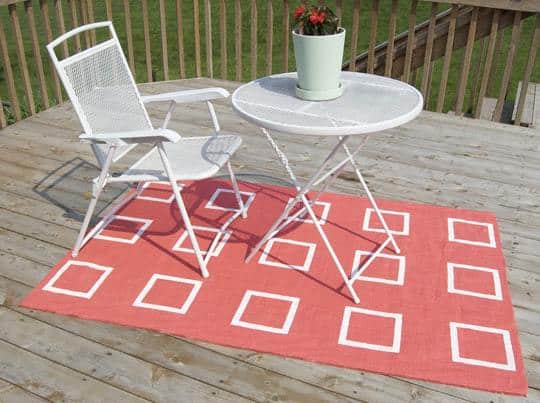 Apartment Therapy totally transformed their outdoor look with this easy burlap rug. You wouldn't even know this is burlap and paint. Check it out here.
9. Burlap and Wood Sign Decor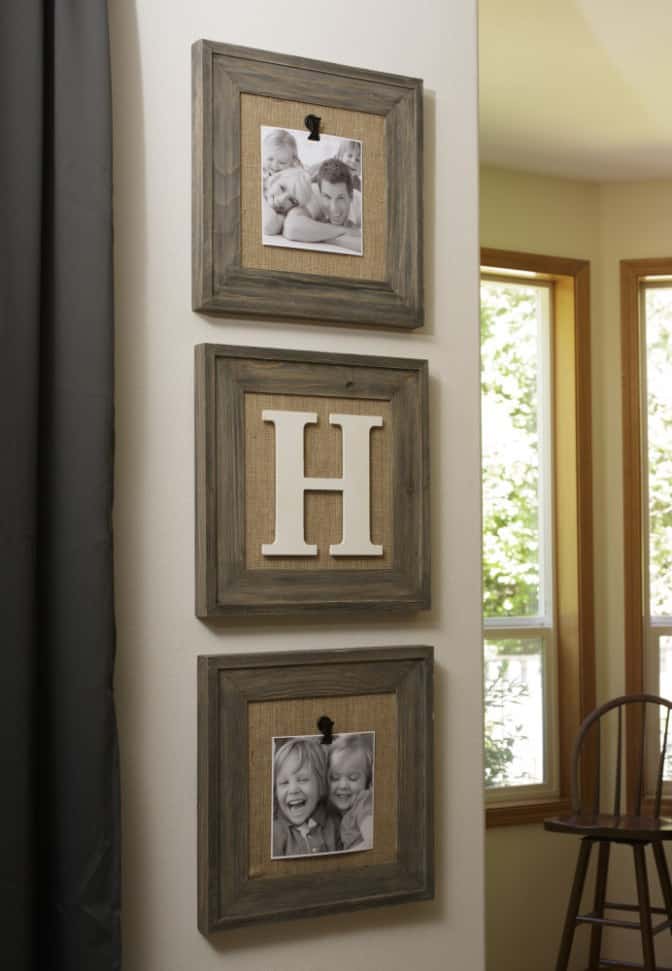 Craft Warehouse has a very popular craft, and it is this wood sign. Transform your wall with this trio of wood and burlap signs. Head over here and see.
10. DIY Burlap Coasters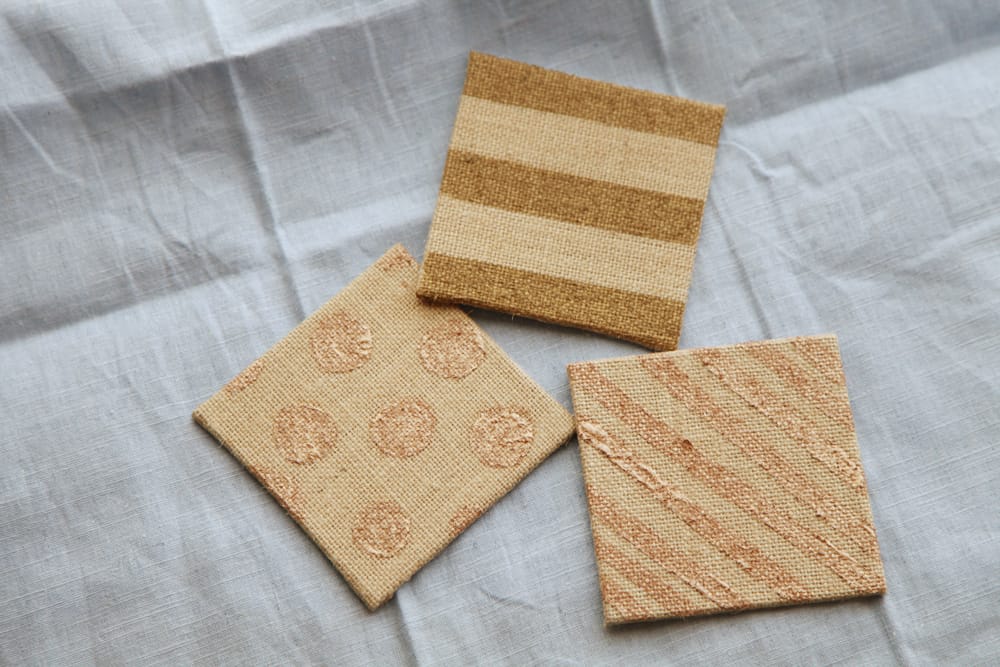 Alyssa and Carla have shared a really nice burlap inspired coaster set. I think this would look great in a farmhouse style or even a modern home. Check it out.
11. Burlap Magazine Holder DIY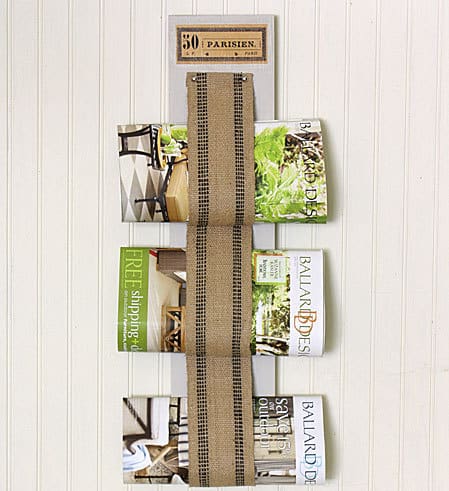 The Graphics Fairies shares a French style burlap magazine holder. A great way to add style to a room but also a place to hold your magazines for easy access. Learn how they made it.
12. Magnet Burlap Board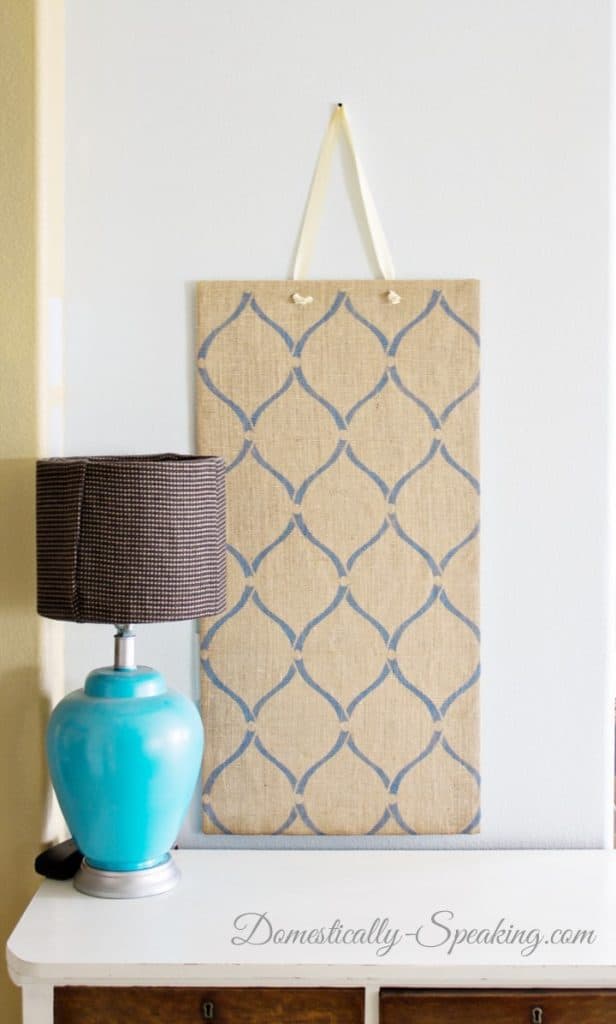 Domestically Speaking really gave her magnet board a makeover. With burlap and a little paint, it becomes one of a kind and stylish. Head over here to see how they made it.
13. Floral Throw Pillow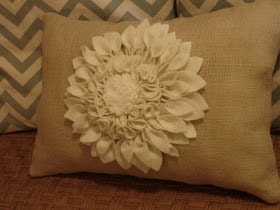 Don't Disturb This Groove took a burlap pillow with a bold flower on the front. Use this on your bed or even on a couch. Check it out now.
14.  Hulu Inspired Burlap Lamp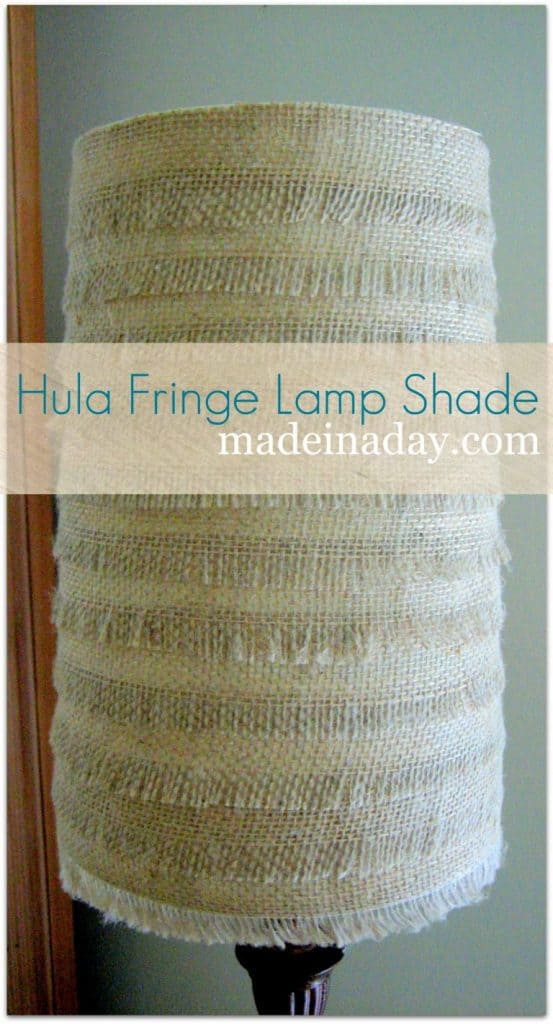 Made in a Day had a really great idea on how they made this lamp. I like the long shade and the fringe, a great way to transform a room. See the tutorial here.
15. DIY Burlap Banner for Mantle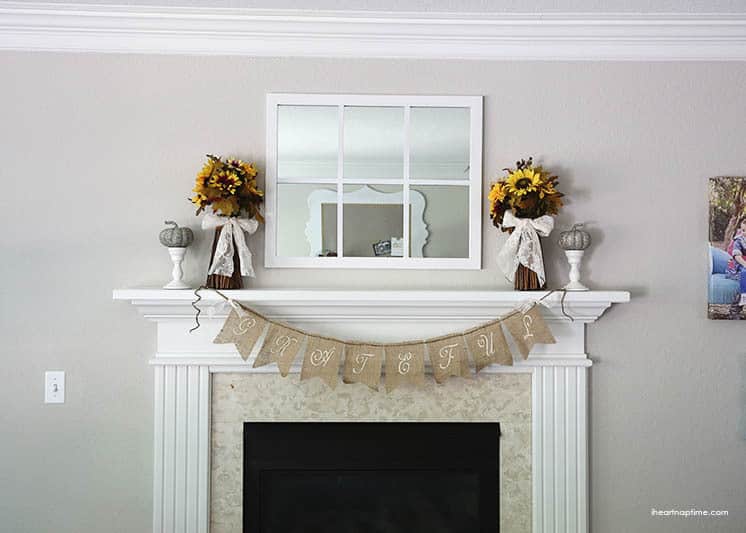 I Heart Naptime shares how they made this banner for their mantel. You could change it up and write whatever you want on it to fit the season we are in. Find the tutorial here.
16. Handmade Burlap Clothespins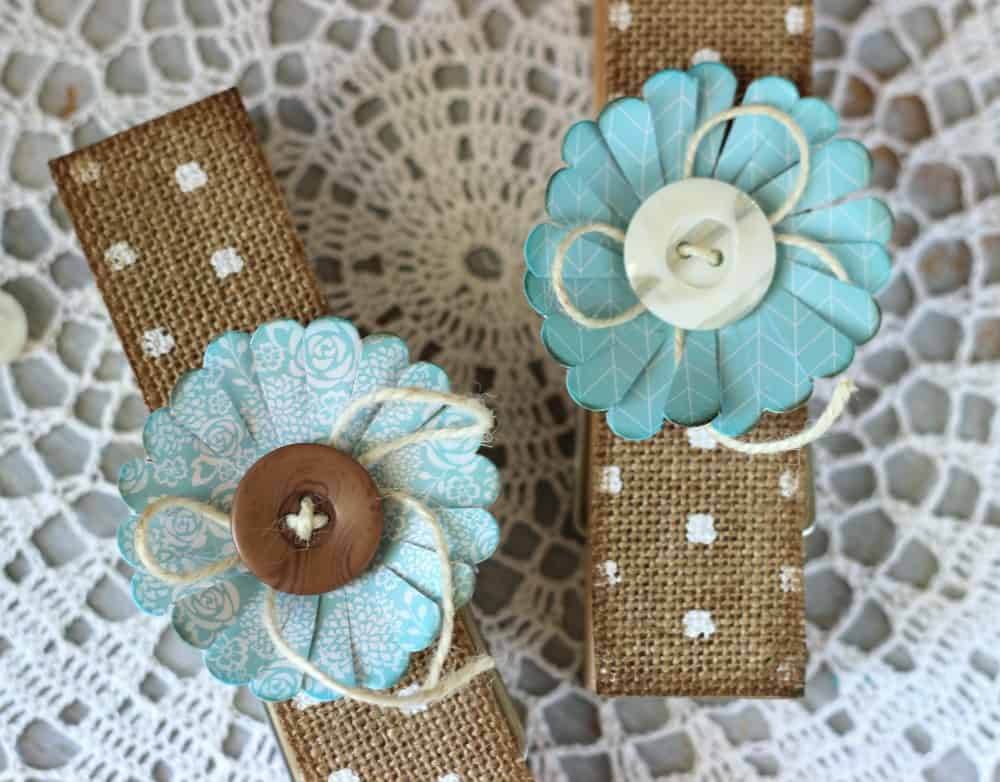 Ribbons and Glue transformed basic clothespins into a burlap decorated pin. This is great for clipping a picture on and using it to display, clipping stuff on for home decor and more. Check it out.
17. Burlap Covered Ottoman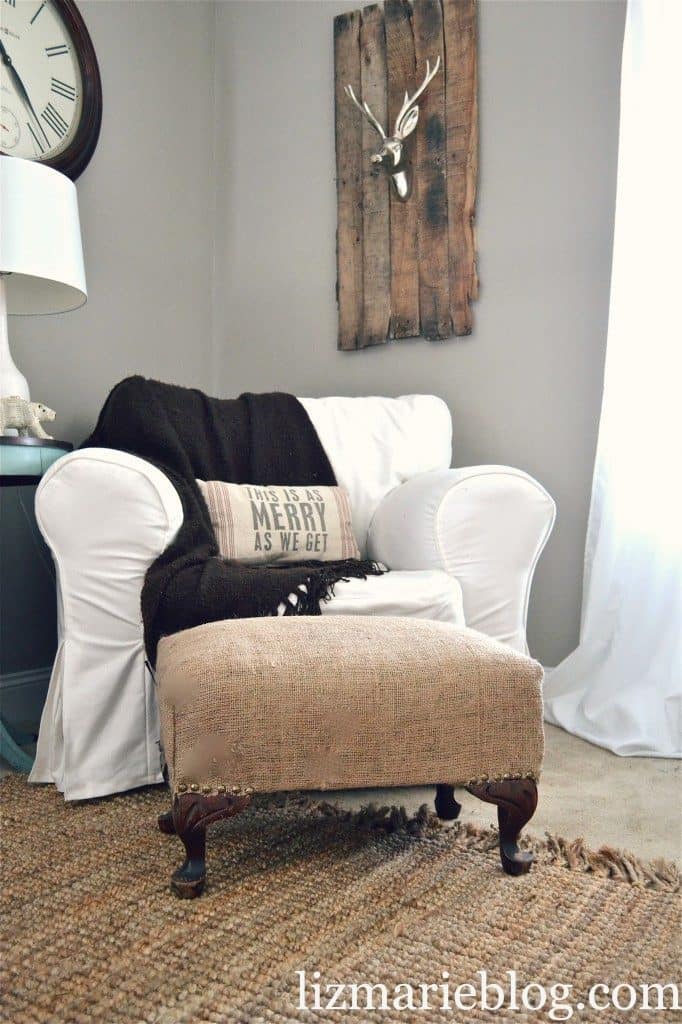 Liz Marie Blog has a great transformation. See how she took this old ottoman and re-covers it for a completely new style and look. Learn how the did it.
18.  Wrapped Burlap Vases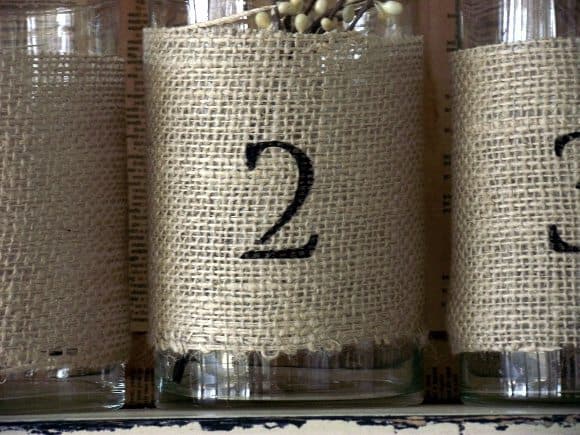 Homemade Lovely has this really neat tutorial on how they wrap burlap around vases to make a really wonderful display piece for their home. See how they made it.
19. Burlap Window Shades for $20
Remodelista has brought you a craft that is not only simple but doesn't cost much to make. If you have the need to find window coverings check out these burlap shades. See the tutorial.
20. Burlap Bunny Project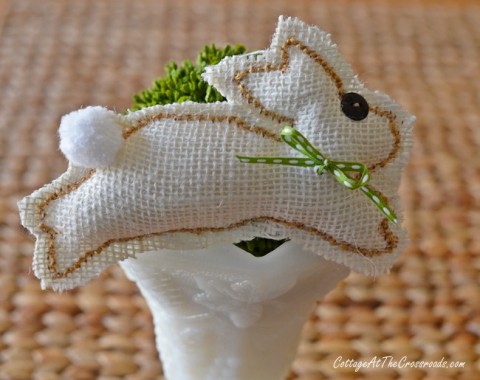 Cottage at the Cottage really thought these bunnies were a great idea to use to decorate her home. Here is the thing these are fun and could be used all year round. Check it out.
21. Burlap Utensil Holders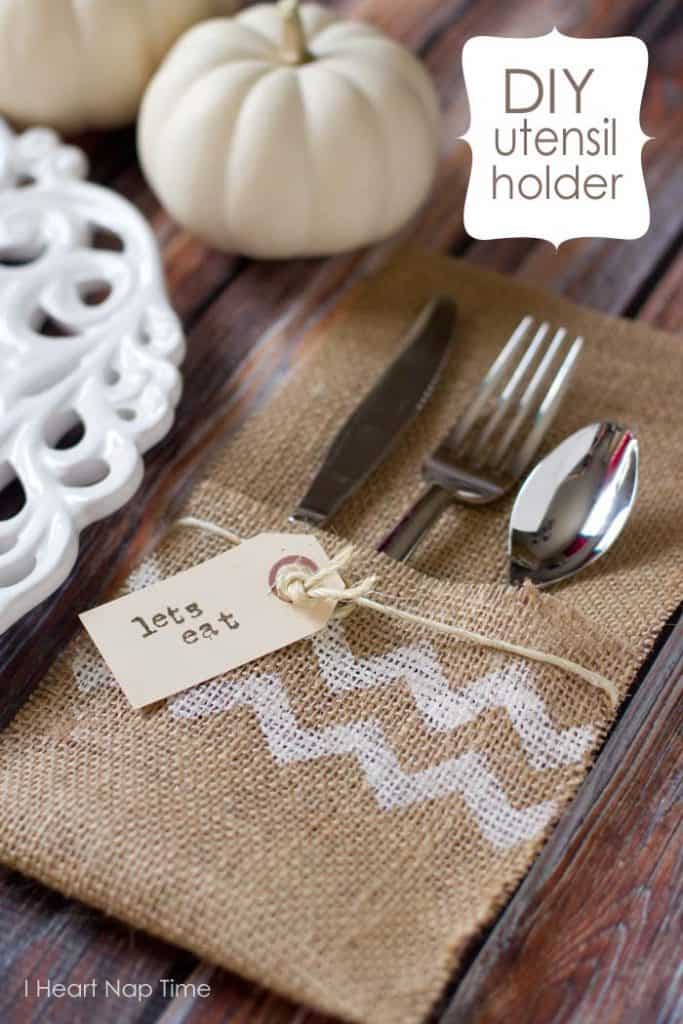 I Heart Naptime was sitting down and doing a craft to make special utensil holders for her family and friends. I really like how these turned out. Head over and see how she made it.
22. End Fringed Burlap Table Runner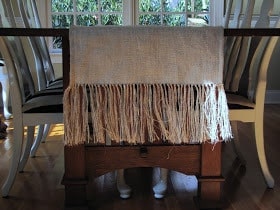 Cottage and Vine made this table runner pretty quick and it turned out great. The fringe on the end really adds a lot of depth to this table runner. Learn how to make your own.
23. Burlap Bulletin Board Project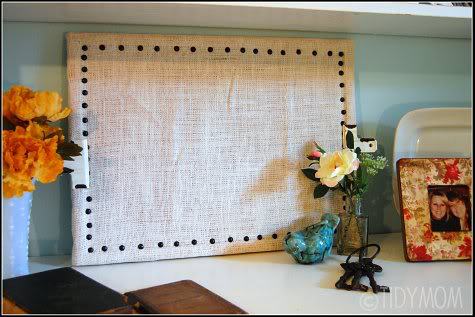 Tidy Mom was making over her home office and needed one more item to complete the look. That is where this project came from. I think this would look great in any room of the home. See how they made it.
A great variety of projects above for you to try out. From beginner to expert crafts up for grabs. Happy crafting.