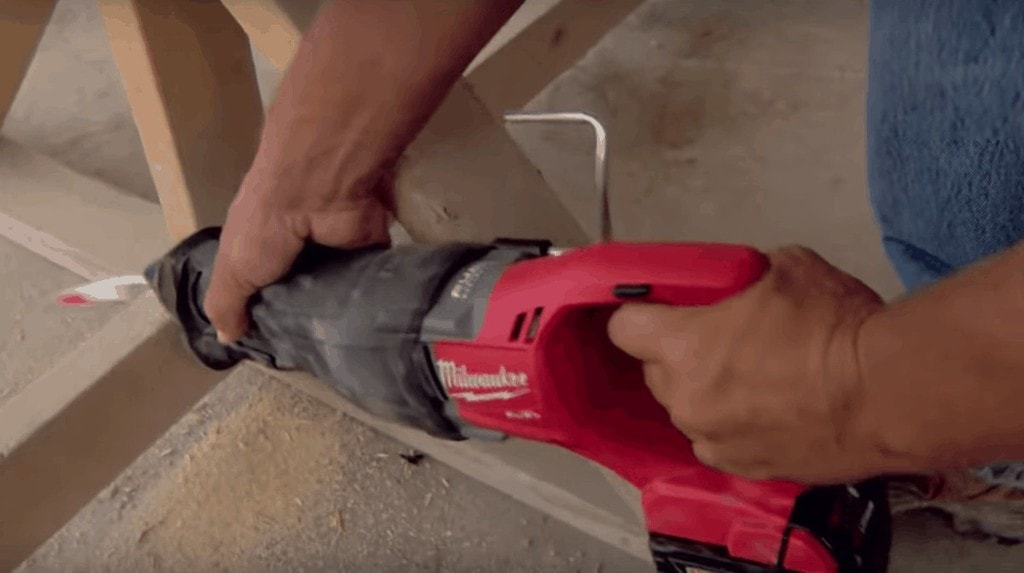 It's a debate held at barbeques, inside of woodworking shops, and one often discussed over a few beers. Professionals, enthusiasts, and home handymen alike quarrel over this one pivotal question. Which company is the best power tool brand?
Can anyone brand claim such a high and mighty title? Could DeWALT, Bosch, or Ryobi come out swinging to claim the crown? We pit these and other giants in the industry against one another to finally settle the score, who is the best power tool brand?
The Stats
To find the best power tool brand, there are a few vital stats to consider. Those include:
Tool Durability
Highest Performance
Best Ergonomics
Greatest Value
Best Innovation
and Most Used
We rank each power tool brand using these criteria. All categories carry the same weight in points to keep things simple, and only top-ranking brands appear in this article. So, mid-range brands like Black + Decker or Hitachi are out.
Keep in mind that this match is a subjective one. Everyone has their personal favorite brand, often for different types of tools. As we search for the best power tool brand, we poll the staff here at The Saw Guy as well as our friends and family.
DeWALT
DeWALT power tools are a go-to for many. Their vast line of high-quality products are essentials to nearly any project. We believe the brand offers excellent value and ergonomics while delivering a decent level of durability.
From simple hand tools to their commercial Flexvolt systems, DeWalt offers a little something for everyone. We're fans of their brushless motor drills, routers, and quite a few saws. Hitting the scene in 1924, this American brand's reliable products are now found worldwide in nearly every hardware store.
Best of all, the brand is affordable. Any DIY handyman can get their hands on a DeWALT power tool. That price point comes with a slight decline in durability, however. That's not to say their durability is lacking, but it is a factor to consider in this showdown.
Milwaukee
Also founded in 1924, Milwaukee has long held the title of the top innovator in the industry. Their Red Lithium batteries power cordless tools for longer than their competitors without overheating. Their designs and features, like Force Logic on their dieless crimper, are industry firsts and ahead of their time.
With over 500 tools and 3,500 accessories, Milwaukee has what you need for any project. Not only do we consider them a top brand, but countless tool fanatics around the world reach for their products first when starting a job.
Their tools last a long time, and they should. Milwaukee isn't always the cheapest option, but you're paying for quality and cutting-edge design. One area this brand could improve on is ergonomics. Some tools, like their measuring tape, fit like a glove. Meanwhile, others are more than a little clunky. Ever try their impact wrench?
Makita
We like Makita for the value. Their tools are far from the most innovate or best performing, but the price point is often hard to beat. Plus, their tools look unique with their blue color scheme and sleek designs.
Makita hit the industry early in 1915 as a Japanese company producing electric motors. It wasn't until 1984 that they founded their American branch, but the company was already well versed in making power tools.
Since then, their designs have only become more ergonomic and practical. With over 100 years in the industry, you can rely on Makita's tools to get the job done.
Bosch
Bosch is a bit of a rebel at heart, which leads to exciting features on their products like the Speed Clean dust vacuum or the VisiMax laser sights. While they're not the first on many handymen's lists, Bosch's ability to deliver an innovative product cannot be understated.
On most fronts, unfortunately, Bosch falls a little short. On average, they're more expensive than DeWalt or Milwaukee. Their durability is fine, but not by the standards of other companies. While their tools are ergonomic, we wouldn't consider them the best performing.
Ryobi
Another Japanese brand, Ryobi didn't hit the scene until 1943. However, they hit the ground running and quickly positioned themselves as one of the top companies in the industry. Innovative features like expanding leaf blowers and side handles on their hammer drill align with classic appeal across their power tool line.
We consider Ryobi an innovator that produces quality designs at an affordable price point. Are they better than DeWALT or Milwaukee? That's tough to say, but you're about to find out in the next section.
Top Picks/Tool Showdown
Given the stats for each of these superior tool brands, we've narrowed down the list to just three. DeWALT, Milwaukee, and Makita retain the top scores after rigorous questioning amongst us here at The Saw Guy.
That's not to say we aren't crazy about other brands on and off this list. It just means they didn't meet the scoring criteria for the final match after all of our deliberation. We understand the frustration; there are few of us still fuming over Ryobi not making the cut.
So, which is the best power tool brand? There's only one way to find out, and that's to pit their top tools against one another. We chose a tried and true staple for this deathmatch, the cordless power drill. Let the final showdown begin!
DeWALT DCD771C2
DeWALT's top-selling drill is the DCD771C2. This is a compact model featuring a 20V lithium-ion battery and a 1/2-inch single sleeve. Two-speed settings allow you to ramp this motor up from 450 to 1,500 RPM. With 300-unit watts out, there's enough power here to handle plenty of projects.
DeWALT sells the DCD771C2 in a kit complete with two batteries, a charger, and a carrying bag. There's a three-year limited warranty on this kit, as well as plenty of accessories you can pick up and use with the drill.
Pros:
The kit offers plenty of value for the price
300 UWO and up to 1,500 RPM
Versatile with accessories
Cons:
Needs more torque for larger projects
No bit holder below the handle
Battery life could be longer
Milwaukee 2407-22
Milwaukee's top-selling cordless drill is the 2407-22. This is a 3/8-inch driver kit with the companies patented Red Lithium M12 battery. The kit comes with a charger and hard carrying case as well. The battery features an onboard fuel gauge, too.
This is an insanely ergonomic drill. The handle is designed to fit your hand like a glove. With up to 275-lbs of torque, you can power through just about anything. Throw in a metal ratcheting chuck, and this is easily one of the more durable drills on the market.
Pros:
Strong, durable design built to last
Innovative ergonomic handle
Massive torque power
Cons:
While the parts are durable, the electronics inside are not
#1 issue is the charger; it stops working eventually
Chuck needs realignment once in a while
Makita XFD061 LXT
Moving on to Makita, we have the XFD061 LXT with a brushless motor that delivers 530-lbs of torque. You can crank this drill up to 550 RPM and stay there for a long time thanks to the energy-efficient battery.
The Kit comes with a soft carrying case, a charger, and an 18V battery. Torque is adjustable on this model with two settings, while the design of the motor floats between the ranges on both to match the power you need for each application.
Pros:
Brushless motor
Energy-efficient battery for long jobs
Fast recharging
Feedback mechanism keeps screws from stripping
Cons:
The carrying case is a tight fit for both the charger and drill
Feedback mechanism may create less power when you need it most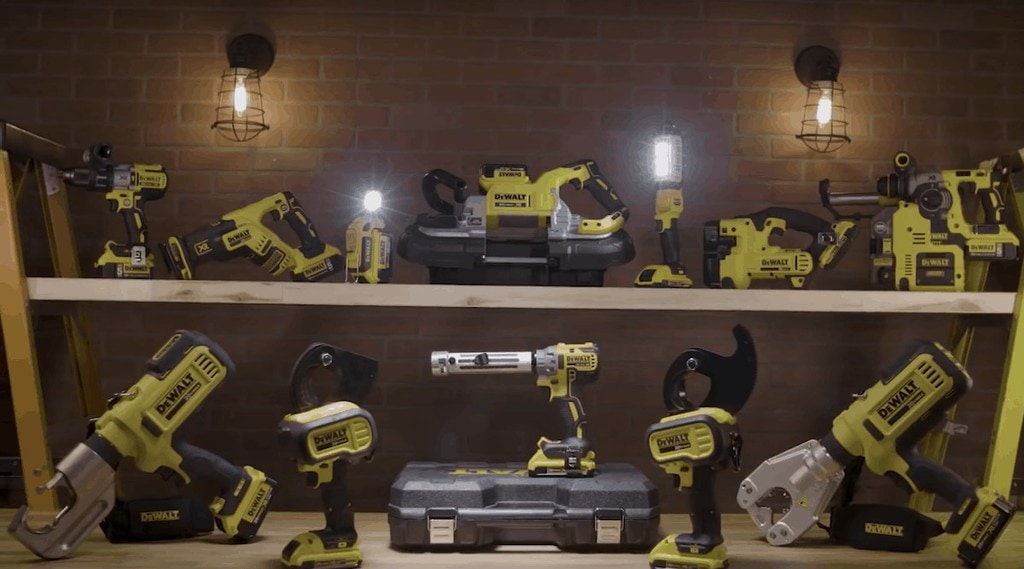 Wrap Up
These top-selling drills from each company show what each brand is capable of. Which is the best power tool brand? Well, the answer is always up to you. Everyone has their personal favorite, but here's what we decided from the showdown.
In terms of tool durability, these brands are almost an even match. Milwaukee falls a little short with their electronics, placing DeWalt and Makita in the lead. However, Milwaukee comes back swinging with the best ergonomic design out of all three.
For value, DeWALT offers an affordable solution. However, Makita delivers a brushless motor at far less than its competitors do. Innovation-wise, Milwaukee (not surprisingly) comes out on top with their metal ratcheting chuck and handle. It's a tough decision, but here's our ranking:
DeWALT and Makita
Milwaukee
Makita
Milwaukee
DeWALT
Milwaukee
Makita
DeWALT
DeWALT
Makita
Milwaukee
Milwaukee
Makita
DeWALT
DeWALT
Makita
Milwaukee
Scoring each first place with 3 points, second place with 2, and third with 1, Makita comes out on top with 14 points. DeWalt and Milwaukee follow up with 12 points each. For now, Makita is The Saw Guy's reigning champion and the best power tool brand on the market. Will it hold its champion title on the next best brands showdown?