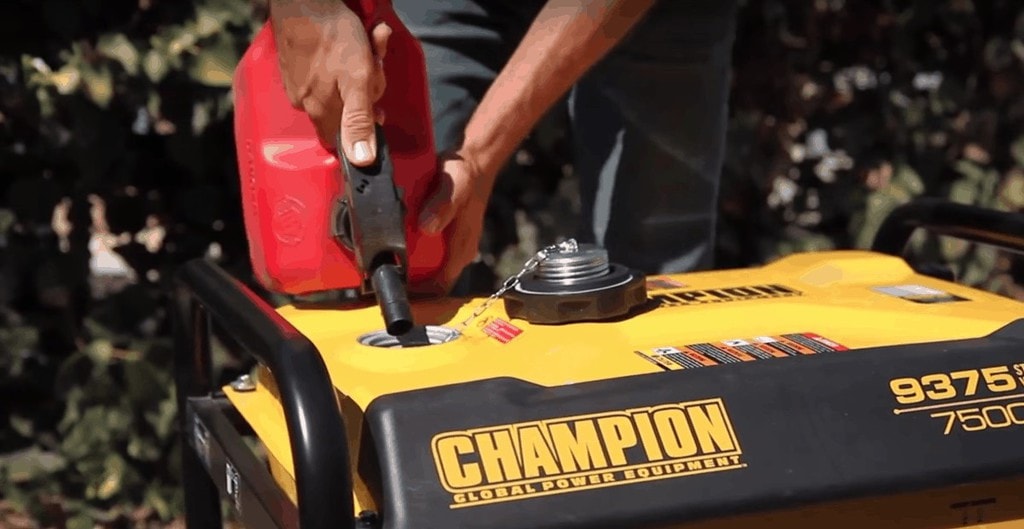 Buying the best inverter generator shouldn't have to be a scary task. There is a lot of information online, but not all of it is accurate and honest. When you're shopping for this type of product, you want to make sure you keep a few things in mind.
What are you using it for?
How much power do you need?
How often will you need it?
What type of freedom do you need?
There is a lot that goes into purchasing an inverter generator, so we won't waste any more time. Let's dive into the reviews.
Best Inverter Generator: Our Top Picks
If you're shopping for an inverter generator, this is not something you want to take lightly. It's a big investment, and you're looking for something that will hold up when you need it. We understand there is a lot that goes into this purchase. We want to help you make the best decision possible, so that is why we chose our top five picks based on research and facts.
Champion 4000-Watt RV Ready Inverter Generator
We're pulling in the big guns right off the bat. This 4000-watt generator has an advanced open frame design which is supposed to be 50% quieter and 20% lighter than previous Champion generators.
It has 64 dBA, which is great for RVs, tailgating, and home backup. With 3500-4000 watts you'll get 17 hours of run time using gasoline. The generator has clean electricity for sensitive electronics, and it has a 120V, 30A RV, and two 120V 20A outlets with pure power. There is also a dual USB adapter.
This generator provides tons of options for people looking to do a variety of different things. If you need versatility and flexibility and you have a generator that will cover all the bases, this is a great option.
What we like:
Plenty of options for versatility
A variety of outlets
Three-year warranty
4000 watts of power
What we dislike:
Bad customer support
Issues with loose wiring
Wen 56200i Super Quiet 2000-Watt Portable Inverter Generator
For approximately $100 less you can pick yourself up the Wen Super Quiet generator. You have a couple of different purchasing options with this generator. You can get 1250 watts, 2000 watts with 1600 running, 2000 watts with 1700 running, 2250 watts with a fuel shutoff, or 3800 watts with the RV plug and fuel shutoff.
This is in our running for the best inverter generator because of its extremely quiet operation and clean power. The company claims that the noise of this generator is the same volume as a conversation. They even state that the Department of Health and Human Services approved that fact.
The generator comes with two three-prong 120V receptacles, a 12V DC receptacle, and one 5V USB port. The Wen generator also comes with a two-year warranty.
What we like:
Quiet operation
You can use this generator for a variety of purposes
Comes in many different power levels
What we dislike:
Its weight makes it difficult to transport
Not intended for heavy-duty use
Westinghouse WH2200 Super Quiet Portable Inverter Generator
This inverter generator comes with a ton of different options for power, and it's a great choice for home use as an emergency as well as for camping and RVing. It has a 400ml oil capacity, and it runs extremely quiet at only 52 dB.
The Westinghouse WH2200 comes with a three-year warranty and free lifetime technical support. Something that immediately stands out about this generator is how lightweight and portable it is. It comes with an easy to use handle on the top, and the generator itself only weighs 43 pounds, so this is ideal if you have to transport it from place to place.
What we like:
Lightweight and portable
Plenty of power options
Quiet operation is ideal for night use
What we dislike:
Poor customer service
Warranty is void if you try to fix something yourself
Briggs and Stratton P2200 PowerSmart Series Portable 2200 Watt Inverter Generator
This generator delivers 2200 starting watts with 1700 running watts. With one gallon this will run for eight hours, and it operates below 60 dBA so it's not too loud and it produces clean energy.
The Briggs and Stratton have parallel-operation capacity, and it has a bunch of different outlets to provide flexibility and ease of use. It comes with one DC, two AC, and one USB port.
The one immediate downside to this generator is its weight. It weighs in at 54 pounds which makes it one of the heaviest "portable" generators we reviewed. For the price range, you are getting this generator in; it's still worth the extra weight; you just might have to carry it with two hands.
What we like:
Plenty of outlets for many different purposes
Affordably priced for this brand
Supplies more power than the competition
What we dislike:
Heavier than some other generators
Pulsar 2300-Watt Portable Gas Powered Inverter Generator with USB
This portable gas-powered generator comes with 2300 watts to start and 1800 running watts. With a little over one gallon of gas, you should have no problem running this generator for six hours. This is a little less than some of the other generators we reviewed. We typically like to see a running time of at least eight hours.
The generator features two AC 120V outlets, one 12V DC 8A outlet, and one 5V DC USB outlet so you can handle multiple devices at one time. This type of versatility is ideal for people looking to tailgate, RV, or camp using the generator.
What we like:
Plenty of outlets for convenience
2300 starting watts for added power
Compact and lightweight design makes transportation easy
What we dislike:
Lower running time than some of the competition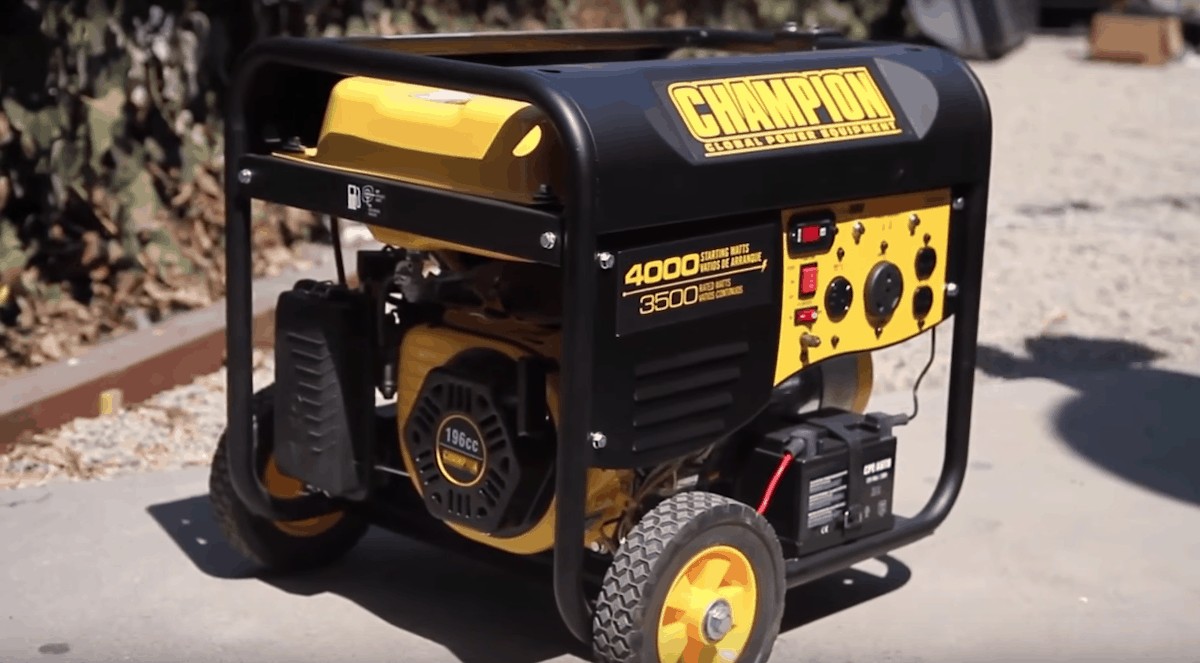 Inverter Generator Buying Guide: Read This Before You Buy
The first question that might pop into your head when you think about buying an inverter generator is, why would you buy one of these instead of a regular one. What is the big deal? Why are they so different, and why are they more expensive?
We want you to make the best and most informed shopping decision because inverter generators are expensive, and you want to buy something that will last you the majority of your life. This could be a once in a lifetime purchase. Let's take our time and make this decision together.
Why an Inverter Generator?
Here are some of the biggest reasons why you should buy an inverter generator instead of a regular one.
Clean output – Regular generators are known to put out a lot of power with many fluctuations in wattage while they're running. This doesn't work well for sensitive devices like laptops, phones, or microwaves. That is why inverter generators are ideal for camping and RVing, where you are often relying on the generator to power these devices.
Noise – You'll have a hard time finding a regular generator that puts out less than 60 dBA and a decent wattage. If you are concerned about the amount of noise you're making or you simply don't want to deal with a loud generator, an inverter generator is a way to go.
Portability – Inverter generator motors are smaller than the standards, so as a result the overall weight of the generator is almost always less than 60 pounds. This makes these types of generators ideal for camping trips or situations where you may have to move it around a lot.
Downsides of an Inverter Generator
It's not all good news with the inverter generator; there are some things that it can't do as well as a regular generator.
Power – If you took an inverter generator and stacked it up against a traditional one of the same price, the regular generator will almost always supply more power. This is due to fuel efficiency, motor size, and a variety of other factors.
Cost – If you put two generators of the same power up against each other, we could almost guarantee that the regular generator will cost less because they don't offer as many features.
Running Time – Inverter generators focus on efficiency, so they do have a more efficient run time. (meaning you can run longer on less fuel) Conventional generators have larger fuel tanks so they might burn more fuel, but you'll typically get a longer run time out of them.
Factors To Consider With The Best Inverter Generator
There are a few things you want to think about when you're shopping around for an inverter generator. Not everyone needs the same product, and depending on what you plan on doing with your generator, you might be looking at the completely wrong one.
How much power? You want to ask yourself how much power you need because you don't want to go overboard if you don't need to. Look at all the things you'll be powering and figure out the wattage of each device.
Don't forget to factor in starting wattage compared to running wattage. If you are using this for an RV, a refrigerator, for example, will use a lot more power when starting compared to when it's running.
How much time? The next most important factor to look at is run time. How long do you need your generator to run between fuel-ups? The last thing you want to do is pick up a generator that does not meet the run time needs of your devices. Every generator manufacturer will provide you with this information.
How much fuel? The last thing you want to look at is fuel consumption and efficiency. How much fuel do you need to meet the run time you desire? You want to always go for a generator that has high fuel efficiency because you'll be able to get the most for your money over time. When you're shopping around factor fuel efficiency into the purchase price to get the most bang for your buck.
Best Inverter Generator FAQs
Q: How important are the size and weight of the generator?
A: The smaller the generator, the easier it will be to move. If you plan on moving it around a lot or not spending much time in one location, then you want to pay close attention to how much it weighs and how portable it is.
Q: Where should I set my generator?
A: You need to make sure you always set the generator outside and position it away from doors and windows, so you don't get any fumes in the house or RV. You also do not want to position the generator in your garage even if the doors are open.
Q: How much gasoline should I keep when running my inverter generator?
A: Depending on the situation you want to keep at least 24 hours of running time worth of gasoline on you at all times. If you are storing this for emergencies, you never know when gas stations may be closed or out of power.
Q: What appliances can I power with my inverter generator?
A: You can power whatever you want as long as you do not exceed the maximum wattage. You want to have this figured out before you purchase, so you make sure you get the right amount of power for your needs.
Q: What happens if water gets inside my generator?
A: You're dealing with water and electricity which poses an obvious danger. If you can power off the generator, you should do so. If you think that would be a risk to your safety, you should call a technician immediately and let them instruct you on what to do.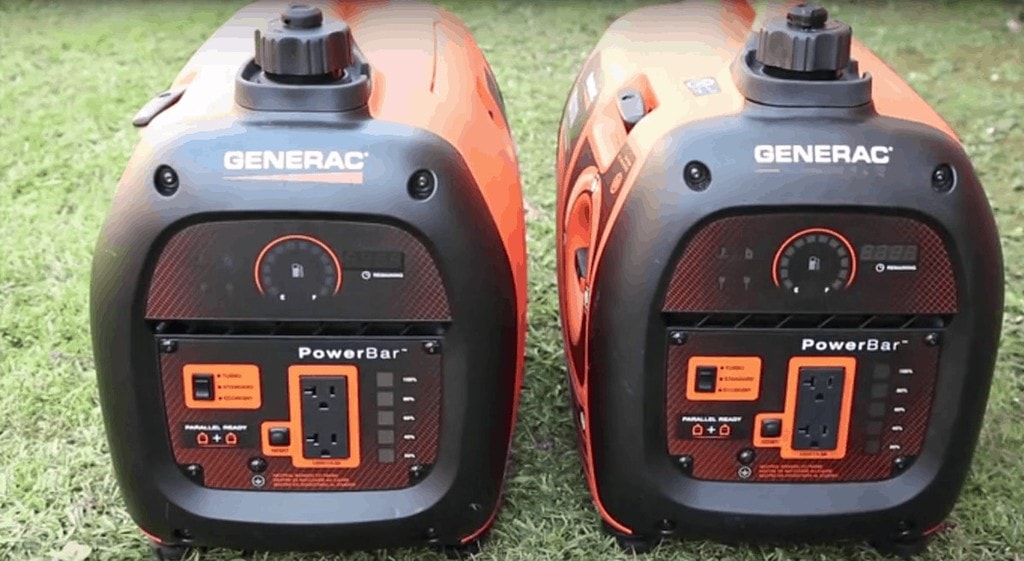 Final Thoughts
As we made our way through these reviews, we started to understand the importance of performance. The most important thing you need to think about is what you are using the generator for and how will you feel if it doesn't work when you need it to.
If you are planning on keeping the generator for emergency purposes, you want to make sure you spend the right amount of money to get what you need.
That said, we think the Wen 56200i Super Quiet 2000-Watt Portable Inverter Generator provides the most for your money. You get a quiet generator with plenty of options and features. If 2000 watts is not enough, you can also purchase a higher wattage model.
Don't skimp on your safety and comfort. Inverter generators are growing in popularity and for a good reason.