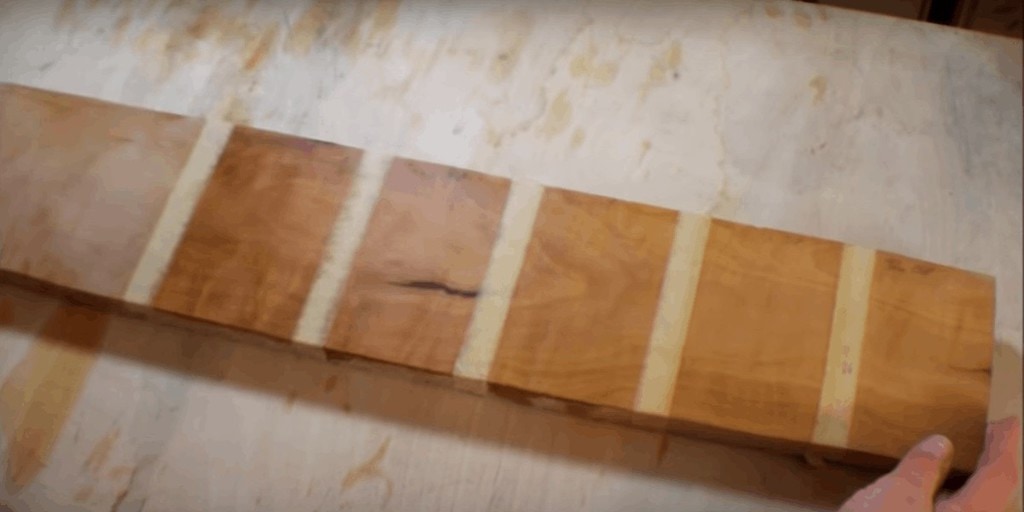 Using oils in wood finishing has been around forever – so it seems.
It is perhaps the most common method for finishing. Oils bring out the luster and character of the wood much better than varnish, which is why people have trusted them for years.
They are made of natural products and there are easy to apply. There are many types of wood oils with the likes of tung oil, teak oil, Danish oil, linseed oil and mineral oil being the most popular. Here is a short video that shows the end result of various oils on wood:
Today we'll take a look at teak oil vs. tung oil and hopefully help you decide which finish is right for your next project.​
» COMPARE: Tung Oil vs Polyurethane
Teak Oil Overview
Pros
Works well with dense woods
Easy application with brush or rag
Won't crack or chip
Interior or exterior uses
Provides UV protection from sun
Cons
Can affect original color
Can't glue wood after it's applied
May not extend furniture's life
Teak oil is ideal for dense woods such as rosewood, teak and mahogany.
The kind of finish that it gives is a warm and radiant glow. It can be applied by three methods: brushing, spraying or wiping. It penetrates deep into the wooden pores to create a great finish.
The advantages of teak oil is that it protects from within so that your woodwork will not crack, chip or peel. The final product after using teak oil is that it gives a warm, naturally hand rubbed appearance.
The other plus of using teak is that it works for a majority of woods such as mahogany and rosewood among others, though for dense woods, it works to perfection.
It can be used in exterior and interior applications diversifying its use. The other benefit of using this oil is that it has UV protectants which prevent it from damage from the sun. It is also quick and easy to apply.
» COMPARE: How Long to Let Stain Dry?
The disadvantages of teak oil is that it is susceptible to color changes which distract the original color of wood – especially teak wood. It can change from golden honey to silver patina after sometime.
Also teak oil makes the wood difficult to glue due to the hard layer it forms. It is also debatable how much teak oil actually extends the life of furniture.
Quick Summary: Best Teak and Tung Oils​
Tips for applying teak oil
Teak oil is applied using a brush or lint-free cloth. The furniture must be clean and dry before it is applied.
If you'd like to have more of a "varnished" look to your furniture, check out the video below which shows you exactly how to do just that:​
Tung Oil Overview
Pros
Impervious to water and more
Non-toxic and food safe
Flexible – protects expanding wood
Easy to apply
Cons
Long drying time
Doesn't store well
Pure tung oil doesn't penetrate wood.
This has a rich history of preserving wooden ships in ancient China. There are two types, polymerized tung oil and modified tung oil.
This oil finish penetrates deep into the wood forming an impenetrable layer which is impervious to water. It gives the wood a glossy and slightly darkened appearance. It provides a hard surface finish on the wood which makes it not only impervious to water but also dust, alcohol and a number of acids.
Tung oil is a non-toxic finish and it is applied on furniture that handle food such as wood cutting boards and salad bowls. The advantages of tung oil are that it is waterproof for one. It is flexible in that it still protects the wood as it expands or contracts.
It is easy to apply and it is not harsh during application. You can re-apply it when the original application is worn out. Most importantly, it is non-toxic and food safe.
The disadvantages of tung oil are that it takes time to dry and that could cause inconveniences if you are trying to finish quickly.
Pure tung oil is makes wood vulnerable as it has a poor penetration and requires you to add turpentine to improve penetration (see recommended products below so you don't have to do that). Tung oil is difficult to store given that changes in temperature and degree to exposure of light can damage it and the appearance of gummy deposits and a film around the container's edges and when this happens, the oil is basically ruined. So you generally want to use it when you buy it.
Tips for applying Tung Oil
You should use a clean lint-free rag to apply tung oil on wood. Make sure that the rough edges of the rags are not in contact with the wood. Apply a small amount of oil on the cloth, not on the wood. Apply by rubbing along the grain and do not oversaturate with oil.
For the best protection, apply 3 coats of tung oil. When disposing rags used by tung oil, be careful as they can be highly flammable because of the solvents ingredients in the tung oil.
Quick Summary​
Use a lint free rag and put oil on the rag – not directly on the wood
Rub with the grain of the wood
Don't oversaturate – less is more
Apply 3 coats for the highest amount of protection
Rags are highly flammable, so be careful when you dispose of them.
Tung vs Teak Oil for DIY Projects
For your DIY projects, you have to consider where which oil trumps the other. If you aren't in a hurry, using tung oil is an option since it takes time to dry.
Teak oil over tung oil, if you are working on a project which will spend time outdoors like a bench, teak oil has UV protection which successfully protects wood from the elements.
Remember tung oil is vulnerable to temperature changes.
If you want aesthetics and style, choosing tung oil will provide a glossier and warmer look than a teak oil finish. And if your DIY involves a variety of woods, use teak oil as it effectively finishes a number of different woods. Choose which oil to use after analysing its strengths and weaknesses over the other.
I hope this helps your decision!​
Quick Summary: Best Teak and Tung Oils​
Sources
http://www.ehow.com/about_6708506_benefits-teak-oil_.html