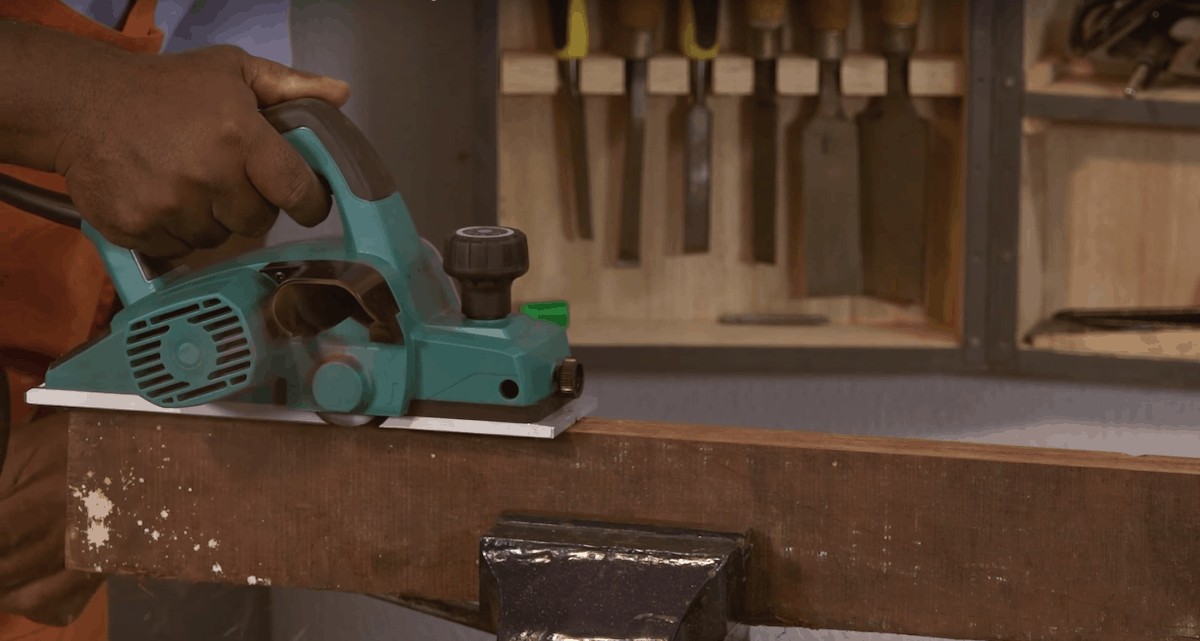 If you frequently work with lumber and studs, one of the tools that is critical is an electric hand planer. A planer can help ensure that wood is the same thickness throughout its entire length. Without a planer, you'd be stuck trying to sand wood by hand. Doing so would take hours and would yield inconsistent results.
It's easy to become overwhelmed when shopping for an electric planer. There are dozens of products available on the market, and it could be challenging to figure out which one is best. Fortunately, we've made the process easy for you.
In this electric planer buyer's guide, we'll detail some of the best options available today. We'll also provide you with a bit of information so that you know what to look for when shopping for an electric planer
We took the time to test numerous electric planers. We also poured through online reviews to read what other customers had to say about the products. After hours of testing and research, we believe the following list makes up the six best electric planers available.
DEWALT DCP580B 20V MAX Brushless Planer
DEWALT is one of the most trusted names in power tools, so it's no surprise to see them on our list of the best electric planers. This device delivers 32,000 cuts per minute, thanks in part to its brushless motor. The no-load speed for this planer is 15,000 RPMs.
We also liked that this electric planer came with aluminum shoes on both the front and the back of the equipment. We found that this helped ensure that our cuts were parallel. There is also a kickstand that allows you to gently rest the tool on your wood without having to worry about ruining it.
What We Like
The cordless tool helps you make cuts anywhere
Electric brake stops the wheel in less than two seconds
What We Didn't Like
Customers must buy the battery and charger separately
No LED lights, making it challenging to see at times
Bosch PL1632 6.5 Amp Planer
Another electric planer that we love is the PL1632 model from Bosch. This planer has a 6.5 Amp rating and offers woodworkers an astounding 16,5000 RPM. You'll find that this tool provides fast stock removal. During testing, we found a smooth finish, no matter if we were working with hard or softwoods.
We also liked that this electric planer came with a lock button to prevent you from accidentally running the device. Additionally, Bosch included a dual-mount fence that provides non-flexing guidance. This feature is useful as it prevents "marring of the door."
What We Like
The powerful motor offers 16,500 RPM
Ergonomic handle makes this product easy to operate
Easy to set the depth scale
What We Didn't Like
Protective overshoes were plastic instead of aluminum
The company only offers a limited one-year warranty
PORTER-CABLE PC60THP 6-Amp Hand Planer
If you're looking for an affordable electric planer, you'll want to check out this model from PORTER-CABLE. The device is quite powerful, featuring a six-amp motor. The tool also comes with dual side dust extraction on both sides of the machine, helping to protect your lungs.
This tool also makes edge chamfering possible, thanks to its three chamfering grooves. There is also an 11.5" aluminum shoe, which allows you to help control the device. The mold depth knob also comes with ten positive steps, providing carpenters with better depth control settings.
What We Like
The cast iron shoe is quite large
Dual ventilation system helps keep you safe, especially in tight quarters
Chamfering grooves make edge chamfering a possibility
What We Didn't Like
Weighs just under nine pounds, more massive than other electric planers
Adjusting the blade can be challenging at times
TACKLIFE 7.5-Amp Electric Hand Planer
This electric planer from TACKLIFE packs a punch, offering woodworkers a motor with an astounding 7.5 amps. Users will find that this 900W tool provides up to 32,000 cuts per minute with a cutting width of 3.25". There is also a rabbeting guide that comes included with the product that allows woodworkers to make rabbets up to .80".
The tool also comes with a depth adjustment knob with 12 positive steps. This is noticeably different from other products, which provide ten steps. There is also a ventilation bag on this product to reduce the chance of dust inhalation.
What We Like
Perhaps the most powerful motor on the market
Quite affordable
TACKLIFE offers a two-year warranty
What We Didn't Like
A tad heavy, weighing just under eight pounds
Uses a power cord, making portability a challenge
WEN 6530 6-Amp Electric Hand Planer
WEN makes this hand planer available in multiple sizes, include 2-3/8", 3-1/4", and 4-3/8". No matter what type of wood you're working with, you should be able to find a model that best suits your needs. This motor is also quite powerful, delivering an astounding 34,000 cuts per minute.
This product also stood out to us because it provides 16 positive stops. This allows woodworkers to adjust the depth from 0" to 1/8". Users will also find that they can make rabbets up to 7/10". The product is also easy to handle, weighing six pounds.
What We Like
Comes with a complete kit, including a dust bag, kickstand, and parallel fence bracket
Two-year warranty
Available in different widths
What We Didn't Like
Runs on corded electricity, making portability a concern
The motor tends to stop working if you use the product for too long, which can potentially delay projects
Bauer 15-Amp 12.5" Portable Thickness Planer
If you're looking to invest in a high-quality, powerful planer, you'll want to consider this option from Harbor Freight tools. This Harbor Freight planer comes with a 15-amp motor, which is more than double some of the others on our list.
During testing, we most liked this product because of how easy it was to make cuts. It features a four-carriage frame, which helps reduce snipe. The cutting blade on this Harbor Freight planer also features two knives, which helps to leave your surface blemish-free. Lastly, there is a dual roller, which makes it easier for materials to pass through the planer.
What We Like
Handles lumber up to 12/5" wide and 6" thick
The motor delivers powerful, consistent performance
What We Didn't Like
The warranty is a mere 90 days from the date of purchase
A bit expensive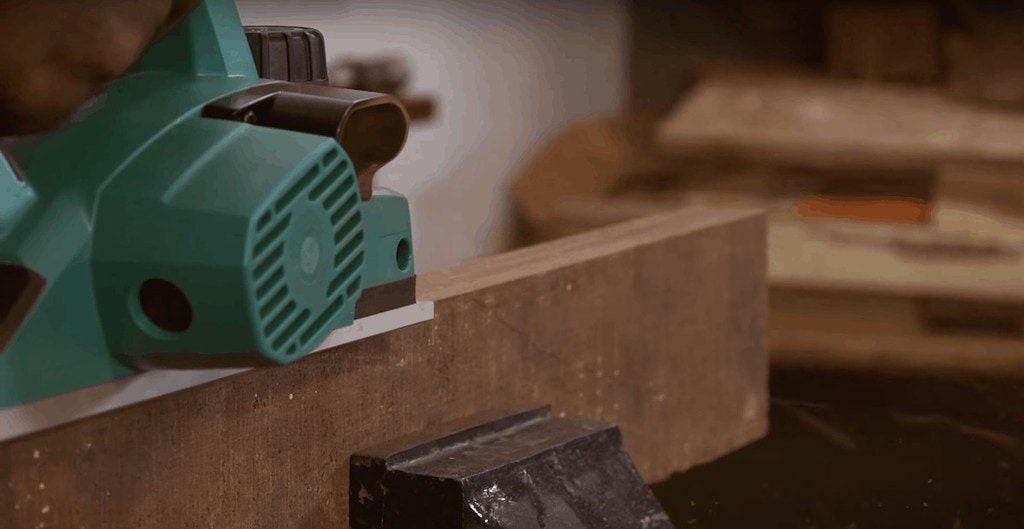 Electric Planers: What You Need to Know
If you're new to woodworking, you are likely overwhelmed by the number of products available. An electric planer is a tiny product that could go a long way toward simplifying the woodworking process. Below, we've provided everything you need to know about electric planers
What is an Electric Planer?
An electric planer is a tool that operates like a hand plane, jointer, and belt sander all at the same time. It's the ideal tool for projects like fixing stubborn doors that won't shut and leveling joists. You can find electric planers in a variety of sizes depending on the width of the wood that they can take.
Electric planers work very similarly to traditional, nonelectric models. Besides the fact that it operates on electricity, the other primary difference is that the blade is not fixed. Instead, the blade rotates, which can make it easier to cut through wood. You'll find that electric planers take off significantly more wood in a shorter amount of time than nonelectric models.
You'll find that your electric planer comes with a cutter head that is aligned with the rear of the tool's base. You'll also find a front shoe on the planer. The front shoe is responsible for controlling the depth of the cut. You can adjust the depth of the cut with a control knob, which you can typically find on the front of the planer.
How to Use an Electric Planer
If you have experience using a bench plane, you'll find that operating an electric planer is quite similar. You won't need to drive the electric planer. Instead, all you'll need to do is guide the planer along the correct path.
To get started, make sure that you clamp your piece of wood securely into place. Traditional planers require you to feed the lumber through the device. Electric handheld planers are bit different, in that you're going to be running the planer over the wood's surface.
Assume a balanced position and place both hands on the tool. Operating the machine with two hands will provide you with maximum control when using the device. You'll want to put your left hand at the front of the tool, which will help guide the plane. Your right hand should be on the back of the equipment, keeping the rear balanced.
Right before you begin moving the planer over the board, you should apply some pressure to the front. This helps ensure that the sole of the planer sits flush with the lumber you're trimming. If you don't do this, the planer will sit at an incline. The toe will lie just above the piece of wood, and you won't receive a consistent cut. You'll also want to make sure that the heel of the planer is parallel to the board. You can use a metal straightedge to ensure flatness when cutting.
Other Planer Tips
There are a few other things to keep in mind when working with planers. First and foremost, remember that planers are quite versatile, especially handheld versions that are portable. They can save you considerable time on a woodworking project. If you need to trim some wood, a handheld electric planer is one of the best ways to go about doing so. Once you grow comfortable using the planer, consider using it for an array of projects.
Another thing to remember is that you should always change the blades on your planer regularly. When buying an electric planer, make sure that the model you purchase allows you to do so. The blades on an electric planer can dull or nick easily, which could end up ruining your wood.
If you find that pushing your planer is challenging, or if you notice smoke during the planing process, you'll want to check the blades on your device. The same holds if you start to see nicks and other blemishes appearing in the wood.
Another thing to consider when buying an electric planer is the type of plates and shoes the equipment has. You should look for equipment that has metal plates, as opposed to plastic or stamped ones. Metal plates won't warp as much, making the product much more durable.
Also, consider things like chip deflectors and dust bags. These features will prevent you from cutting yourself with wood shavings. They'll also prevent you from inhaling sawdust. And, you'll find that these features make clean-up a breeze after working.
Lastly, you'll want to consider how portable the model is. Some handheld planers operate on incredibly convenient batteries. Most models, however, rely on power cords. Try to look for a power cord that is at least six feet long to provide you with some flexibility during the process.
Frequently Asked Questions
Still have questions about how to use an electric planer? No need to worry. Below are some of the most commonly asked questions about using an electric planer.
Are planers safe to use?
Electric planers are safe to use, but you're going to want to make sure you follow the manufacturer's recommendations. Planers can be quite dangerous if you misuse them. Always make sure that you disconnect the planer before changing the blade or making other adjustments. Furthermore, be sure to use the included safety switch when operating the planer.

Additionally, you'll want to make sure that you're using the right safety equipment when using a planer. At the very least, you should use eye protection or a face shield when operating a planer. You may also want to consider things like ear, nose, and hand protection as well.
How much does the motor matter?

When using an electric planer, the motor matters a lot. The more RPMs that you can achieve when using a planer, the smoother your cuts are going to be. More powerful motors also tend to last longer because of how much easier it is to make cuts. As a rule of thumb, you should check out the number of cuts per minute. This is typically the best indicator in determining a product's durability.
What types of wood work with an electric planer?
It's possible for you to plane any type of wood. However, it's much easier to plane softwood than it is to plane hardwood. Some smaller electric handheld planers may have a hard time working through hardwood. While smaller electric planers may work on hardwoods in a pinch, they may not be the best option for long-term hardwood use. You'll find yourself having to replace the blades or the product often.
Are all planer blades the same?

No, not all planer blades are the same. Typically, manufacturers use two different types of blades, tungsten carbide, and high-speed steel. The type of blade that you choose typically depends on the kind of wood that you're going to be cutting.

High-speed steel is not as durable as tungsten carbide. Therefore, you're better off using high-speed steel for softer woods, such as pine. Reserve your tungsten carbide blade for when you're working on hardwoods or synthetic woods. You'll find that these blades are double-sided, one of the things that helps make them so durable.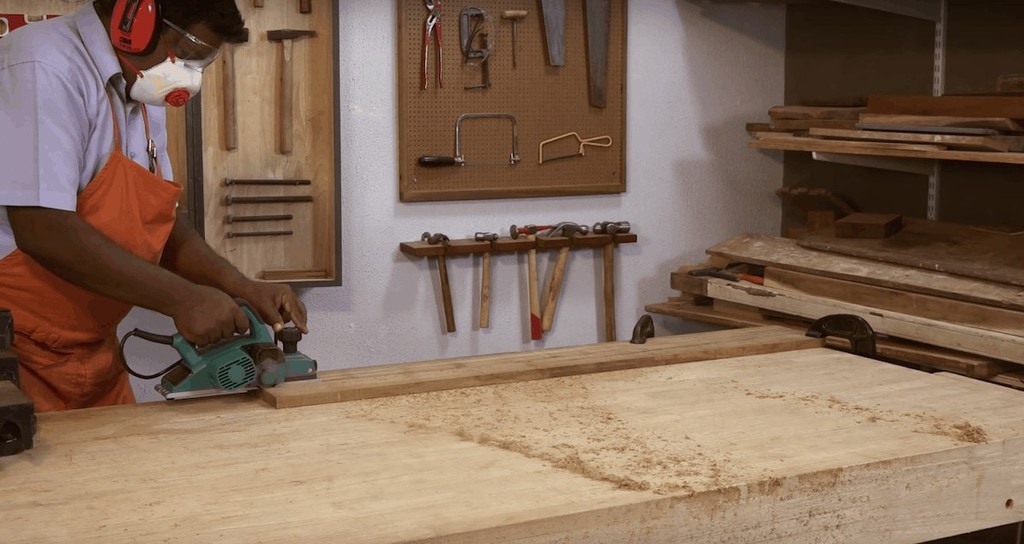 Final Thoughts
Having an electric planer can help you smooth wood quickly. No matter if your wood is warped or full of blemishes, a quality planer can solve the problem in no time. If you are a woodworker or a carpenter, you'll want to consider adding an electric planer to your toolkit.
Although we stand behind all of the products on our list, we feel that the WEN 6530 is most worthy of your consideration. We liked the fact that customers can choose from various widths, allowing them to select the model that best fits their needs. We also liked that the product came with 16 stops, providing woodworkers with pinpoint cuts when planing. Lastly, we appreciated the fact that this planer was incredibly affordable and that it came with a two-year warranty.
The WEN 6530 is an excellent portable model. However, if you're looking for something a bit more permanent, we believe that you should check out the Harbor Freight planer from Bauer. This planer is ideal for most woods and comes with quite the powerful motor. Although the product is technically portable, some may find it too challenging to move frequently. It is not a hand-held model like the WEN 6530.
No matter which hand planer you choose, we stand behind the choices on our list. We're confident that after reviewing our list of the six best electric planers and the buyer's guide, you should be able to make an informed purchase.