Do you have a chain link fence that needs some sprucing?
This cool little trick from the Tracy Ferguson YouTube channel can help you take the look of a standard metal chain link fence and give it a more high end, rustic look by adding some wooden accents.​
This project can be done in about 2 hours and for under $50.
Start by watching the video below and then we'll break down a summary of what you need to do next:​
6 Easy Steps to Quickly Transform Your Chain Link Fence
Materials Needed:
Standard 6″ wide x 6′ tall fencing board (redwood is preferable)
1″ or 1-1/4″ conduit clamps (depends on your fence size)
#8 wood screws 1″ (100 screws)
#8 wood screws 1-1/4″ (100 screws)
Step 1: Make sure screws and conduit clamps are the correct size for your job.
You want to make sure that the clamps you have chosen will fit around the fence post well enough to put the screws into the wood.
You also want to make sure that your screws are the right length, so they don't come all the way through the wood on the side people will be looking at.​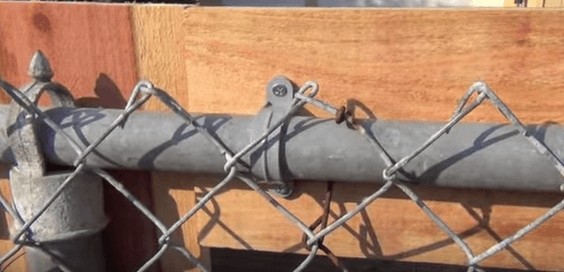 Step 2: Put clamps on the vertical fence posts first, before placing the boards against the fence.
Once you have the boards in place, it will be difficult to place the clamps from the backside, so place the clamps on first.​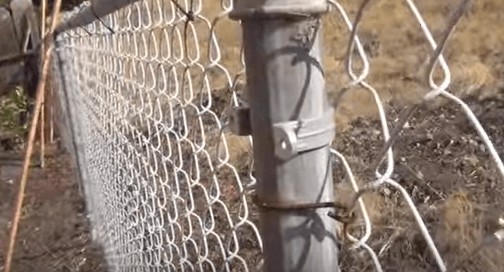 Step 3: Place the vertical boards in front of the fence posts.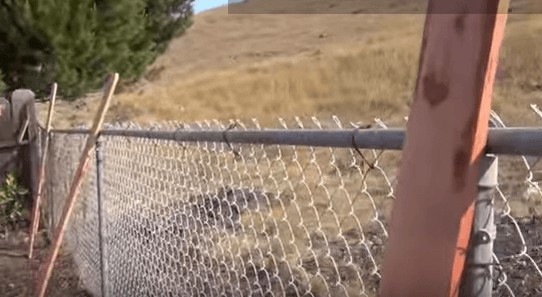 Step 4: Measure the distance between the posts and cut a board that goes half that distance.
If the distance between your posts is 10′, cut a board to be 5′ in length. Use the clamps to attach the boards to the fence.

Step 5: Cover the rest of the fence with the remainder of the boards.
Measure what is left to cover between each vertical fence post, cut the boards to fit, and attach them to the fence.
Seams will be centered.
Step 6: Cut the tops of the vertical boards.
Cut the tops off the vertical boards so that ​they are even with the horizontal boards.

The finished project looks a whole lot better than an ordinary chain link fence.