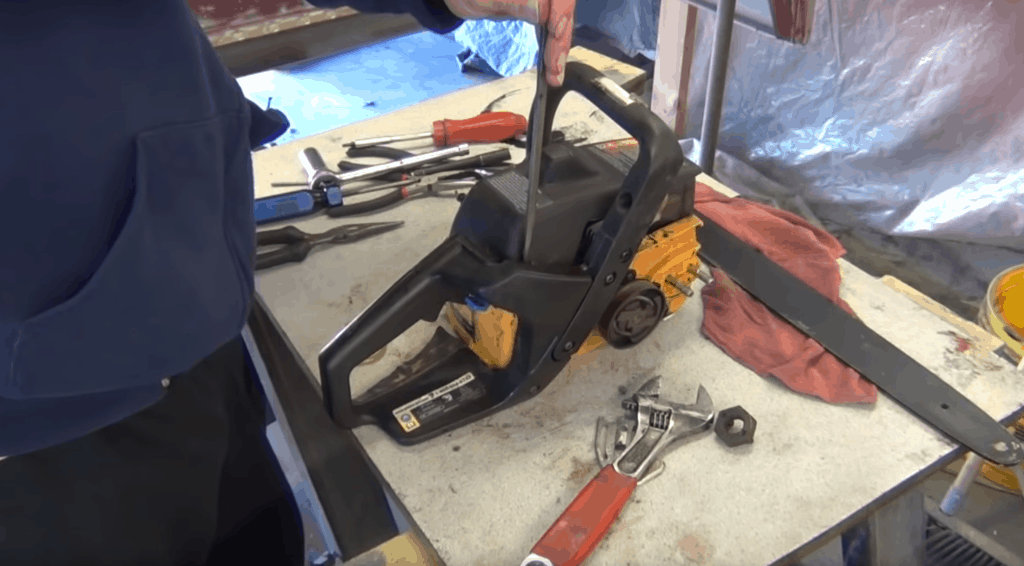 Chainsaws are one of the most powerful tools in any home improvement arsenal, so it can feel like a crushing blow when it doesn't start up on demand right before a big project. These pieces of machinery are often pricey and not easy to replace. Keeping reading this chainsaw repair guide for 2020 to find out how to properly repair a chainsaw.
Before we begin, are you trying to find some general information on chainsaws or other toosl? Check out our complete resource guides on Miter Saws, Table Saws, Chainsaws, Band Saws and Circular Saws. These guides have all the information you need. You will be able to find history, the different types of the tool, top brand sold, and more!
So how do you repair a chainsaw? Chainsaw repair is dependent on the type of chainsaw you're trying to fix. In this article, we will explain how to repair some of the following popular chainsaws:
Poulan chainsaws
Stihl chainsaws
Homelite chainsaws
Husquarna chainsaws
A broken chainsaw can be a massive hassle, especially if it happens right before you need to use it, but it doesn't have to be.
Poulan Chainsaw Repair
Poulan is a brand out of Louisiana that was bought in the mid-eighties by Electrolux and is one of the more common brands of chainsaw on the market. However, due to their popularity, many users do eventually end up with some running issues on the chainsaw. Here are two common problems and possible sources of trouble:
Chainsaw Not Starting
Sometimes a chainsaw will fail to start entirely, and nothing happens when you go to pull-start it no matter how hard you do it or how many times you try. This issue could be related to the following problems common in Poulan chainsaw repair:
Bad spark plug
Poor ignition coil
Bad recoil starter assembly
Poor rewind spring
Clogged carburetor
Each of these components can be checked individually to ensure their functionality. Any nonfunctional parts can be replaced in order to repair the chainsaw as a whole.
Rough Running Chainsaw
In this problem, the chainsaw continues to run, but has a very rough idle and heavy vibration. This issue can be related to the following:
Clogged carburetor (this is especially common after a chainsaw is allowed to sit with gasoline in it)
Dirty air filter
Clogged fuel filter
Clogged spark arrestor
To repair these problems, locate these components of your chainsaw using the Poulan user manual included with the chainsaw and inspect the parts. If they are dirty, clean or replace them. If they are clogged, clean them out.
Stihl Chainsaw Repair
Another popular brand that manufactures chainsaws is Stihl, who are also known for their wide array of power tools and saws. While Stihl machinery and power tools are generally regarded as reputable, these chainsaws still sometimes run into problems requiring repair, such as the following.
Chainsaw Starting and Stalling Out
Occasionally a chainsaw will ignite and begin to run but will sputter and die seconds later. This can be related to a couple of different problems, such as:
Clogged spark arrestor
Blocked fuel filter
Obstructed air filter
Clogged carburetor
Chances are, with a stall and start problem on a Stihl chainsaw, functionality can be restored if the chainsaw is broken down and cleaned thoroughly to ensure good air and spark exchange in all of these above components.
Chainsaw Chain Won't Stop Spinning
A problem sometimes seen in Stihl chainsaws is that the chain on the chainsaw will continue to spin after the chainsaw is stopped. This is an issue with only one possible solution–the chainsaw's clutch assembly has been damaged or is defective.
In this case, the clutch assembly has to be replaced to repair the Stihl chainsaw. If it is a new chainsaw bought at retail price and this problem is happening, the chainsaw should be under warranty and should be returned for repair or replacement.
Homelite Chainsaw Repair
Homelite is the flagship brand of power tools for Home Depot, and as such is one of the more popular home-use chainsaws on the market.
Like other chainsaws, Homelite chainsaws do sometimes break down and require repair, however. Here is one of the more common issues that users run into with Homelite chainsaws.
Chainsaw Chain Frozen
If the chainsaw chain is frozen and won't turn, there are a few likely suspects causing the problem:
The clutch assembly
The clutch drum brake
In either case, the chainsaw will have to be inspected to determine whether the parts are faulty, and this chainsaw defect can typically be repaired by replacing the entire clutch assembly or chainsaw drum brake respectively.
This can be done at home using the user manual or the chainsaw can be taken in for repair by a small engine technician.
Husqvarna Chainsaw Repair
Husqvarna is a Swedish company that was initially founded in 1689 to manufacture muskets but now finds itself as the manufacturer of many consumer products, including chainsaws. These chainsaws are solid models, but even the most reliable machine breaks down eventually.
Here is one of the most common problems that users run into that needs repair on a Husqvarna chainsaw.
Chainsaw Won't Cut
Sometimes a chainsaw seems to be running fine, but then when it is time to cut it bogs down. Here are some of the most common reasons a Husqvarna chainsaw won't cut:
The chain is adjusted improperly
Chain is dull and needs replacement
The clutch or clutch band are defective
Chain bar is defective
Using the user's manual for the chainsaw, each of these components should be inspected and replaced in accordance with the manufacturer's instructions in order to repair the chainsaw.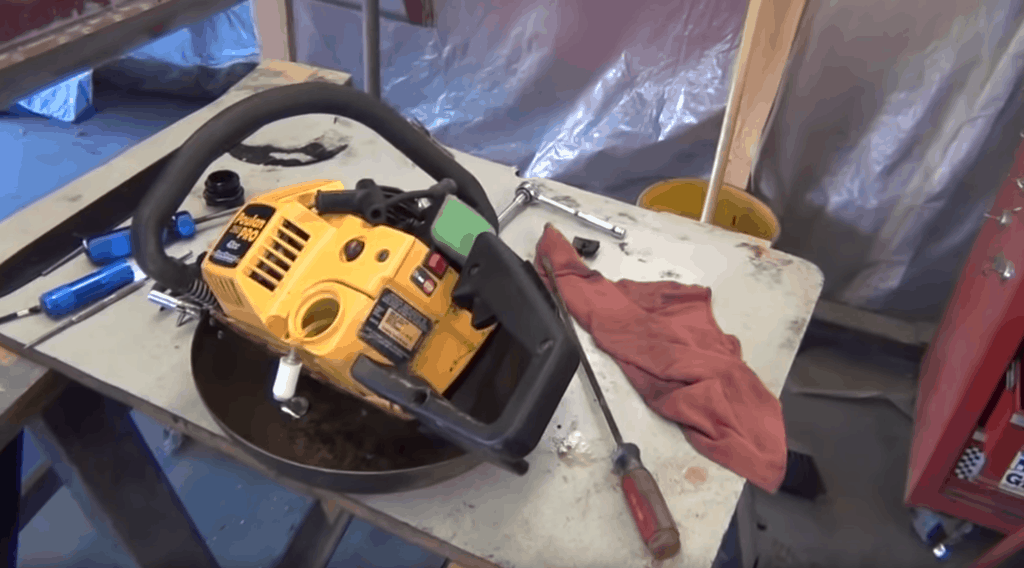 Common Chainsaw Problems
For the most part, chainsaws all share a pretty similar mechanical design, and the same symptoms that present in one chainsaw (such as starting and stalling) typically have the same general causes for all chainsaws.
Running issues are usually related to a lack of either spark, fuel, or oxygen. Cutting issues are usually related to the clutch system or the chain itself.
All chainsaws can be repaired at home if you have the user's manual and are confident enough to dismantle the chainsaw and reassemble it correctly, but if you lack the confidence to do so, most common brands of chainsaws can also be repaired by a professional who specializes in small engines.
Are you looking for more guides on chainsaws? Check out some of our most popular guides, Best Chainsaw Chaps 2019 – Reviews and Buyer's Guide, Review: Black + Decker LCS1240 12" Lithium Ion Chainsaw, Lowes Chainsaws | Browse Gas, Cordless & Electric, and Stihl Chainsaw Prices: Tips and Reviews.