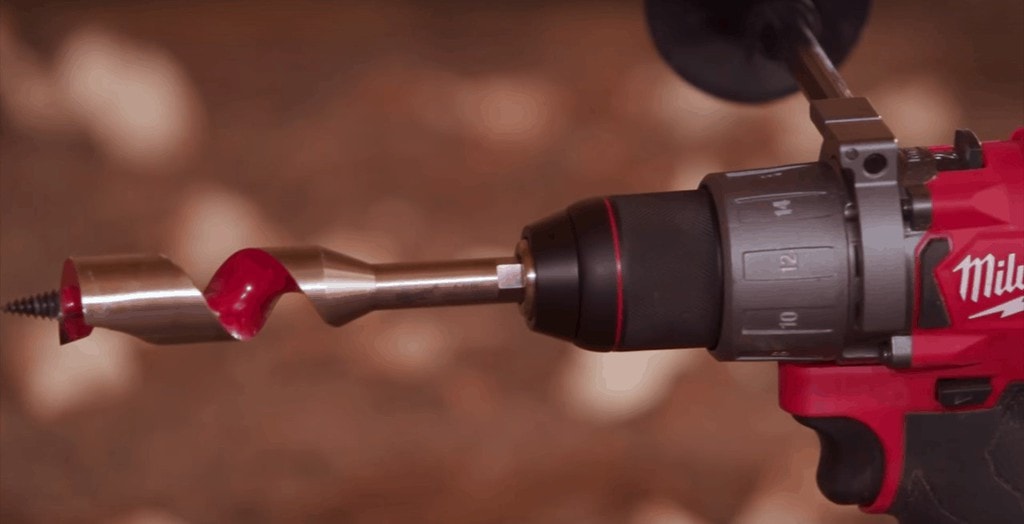 If you are looking to start your workshop or want to add some ammo to your inventory, you may be considering some new cordless power tools.
Seeking out the best cordless power tools can take a lot of time if you aren't sure where to look. Luckily, we've done the heavy lifting for you.
Let's get started.
Our 5 Best Cordless Power Tools Reviewed
Last update on 2021-05-09 / Affiliate links / Images from Amazon Product Advertising API
You're here to find out which tools are the best. Without wasting any time, let's start there.
1. DEWALT DCD996B 3-Speed Cordless Drill
Last update on 2021-05-08 / Affiliate links / Images from Amazon Product Advertising API
This right-angle drill is one of the most common tools in any shop because of its versatility. Use it to drill holes, drive in, and to remove screws. There are also plenty of attachments that can increase the usefulness of the tool.
The DeWalt DDC996b is our choice for the best cordless drill. It uses a powerful high-efficiency brushless motor designed to run 57% longer between charges than brushed motors.
The DDC996b features a three-speed transmission that will help you get more torque on a tough job and more speed on an easy one. The keyless chuck is a nitro-carburized metal ratcheting chuck for easy bit changing but a tight grip that won't let the bit slip or get stuck while you are drilling.
This drill features a hammer action setting for more effortless drilling into masonry and has an ergonomic handle that ensures a better grip with a balanced feel. A three-mode LED features a spotlight mode for working in low light conditions and is up to twenty times brighter than previous models.
The DeWalt drill uses a rechargeable lithium-ion battery and will last twice as long as most other drills while delivering twice the torque at faster speeds.
What We Like
Brushless Motor
Hammer Action
What We Don't Like
A bit costly compared to other models
2. DEWALT DCS570B 20V Cordless Circular Saw
Last update on 2021-05-08 / Affiliate links / Images from Amazon Product Advertising API
The Circular Saw in the next most useful tool in the workshop, and almost any type of wood cutting project can be accomplished using it. Once again, DeWalt comes in as the brand of choice for this useful tool.
The DEWALT 20V Cordless Circular Saw is our top choice for many reasons. It features a powerful brushless motor capable of delivering speeds up to 5200rpm, and it will maintain speed under load.
This circular saw uses a standard seven-and-a-half-inch blade and can make cuts two and nine-sixteenths of an inch thick. Controls on the base allow you to make bevel cuts up to fifty-seven degrees, and there are handy, easy to set detents at twenty-two and a half and forty-five degrees.
The ergonomic design feels good in your hands, and the handles have a rubber coating for better grip and control. The aluminum base is smooth and glides effortlessly across the wood you need to cut.
A 20-volt rechargeable lithium battery powers the unit, and a single charge can make one hundred crosscuts in a pine two by four before needing to be recharged.
The DEWALT DCS570B also features a high-grade metal blade guard and bright LED cutting light.
What We Like
High RPM
Bevel Detents
7 ¼" Blade
What We Don't Like
Depth of cut setting is hard to see.
For more general information on circular saws check out this guide, Circular Saws.
3. Makita XVJ03Z 18-Volt Cordless Jig Saw
Last update on 2021-05-08 / Affiliate links / Images from Amazon Product Advertising API
The next tool every workshop needs is the jigsaw. This extremely versatile tool is small, lightweight, and inexpensive. The Makita XVJ03Z 18-Volt Jig Saw offers plenty of features and is our pick for the best jigsaw.
This jigsaw features a Makita made variable speed motor capable of speeds up to 2,600 strokes per minute. It also features a tool-less blade changing system that provides a fast and safe way to change blades.
You can do straight blade cuts with the Makita Jigsaw, and it also has three orbital settings that will allow the blade for faster cuts and chip removal.
A massive and durable base keeps the jigsaw stable for smooth, accurate cutting. A formed handle provides a comfortable grip, and dense rubber padding offers plenty of shock absorption to reduce vibrations. It also features a variable speed trigger that allows you to adjust the speed of the motor by squeezing the trigger tighter and is excellent for slow starts.
This tool only weighs about five pounds and is powered with a rechargeable 18-volt lithium battery. It features a very durable hard plastic cover that can survive a lot of abuse and years of home repairs and other building projects.
What We Like
2,600 strokes per minute
3 orbital settings
Large trigger
What We Don't Like
4. Hitachi NT1865DM 18V Cordless Power Tool
Last update on 2021-05-08 / Affiliate links / Images from Amazon Product Advertising API
The Hitachi NT1865DM 18V Cordless Straight Finish Nailer is a lightweight cordless nail gun that is sure to become an essential tool in your home. The straight magazine holds one hundred 16-gauge fasteners from 1″ to 2.5″ in length.
The Hitachi uses a brushless motor which delivers a much longer run time than brushed motors, and it also requires less maintenance, which leads to a longer life of the tool.
This nail gun features a tool-less depth of drive adjustment or perfectly flush drives into all types of surfaces, and its powerful motor will drive two to three nails per second. A selective actuation switch allows you to select between sequential mode and bump fire mode for rapid nailing.
The NT865DM features an ergonomically formed soft grip handle that provides comfort and ensures a tight grip. A bright LED helps to illuminate dimly lit work areas, and a pivoting belt hook can be mounted on either side of the unit to accommodate right or left-handed users. The belt hook is handy when climbing ladders with your tools.
A side lock switch helps to eliminate accidental firing and a compact lithium battery powers unit and is only about half the size of standard batteries.
What We Like
Brushless Motor
100 Piece magazine
What We Don't Like
A bit on the heavy side – some users may find it harder to maneuver
5. DEWALT DCW210B 20V Cordless Orbital Sander
Last update on 2021-05-08 / Affiliate links / Images from Amazon Product Advertising API
The orbital sander is one of those tools that will make you wonder why you didn't buy one sooner. It takes all of the painful work out of sanding and polishing while being small enough to get in all of those tight and hard to reach places.
The DEWALT DCW210B 20V MAX Brushless Orbital Sander is our choice for best cordless orbital sander because it, like the other DeWalt tools on this list, is built tough and powerfully cuts through any work placed before it.
The DCW210B utilizes a brushless motor that lasts much longer than brushed motors while delivering more power. It features a variable speed setting so you can adjust the speed to match the job you are doing. It also has a low profile that helps you get closer to the work surface for more stability and control.
This sander features a replaceable 8-hole hook-and-loop sanding pad that makes changing paper quick and easy while a texturized rubber molding provides a better grip and improves comfort while working for long periods.
The same type of rechargeable lithium-ion battery powers this machine that the other cordless DeWalt tools use on this list. The batteries are all interchangeable, and there are several sizes for different uses.
What We Like
Variable speed
Rubber grip
What We Don't Like
Not as powerful as comparable models
Tips for Purchasing the Best Cordless Power Tools
If you are a power tool veteran and it has been a while since you needed to buy a new tool, you might be just as surprised to learn how far cordless tools have come and how close they are to replacing their corded counterparts.
Check out our Corded versus Cordless Drill shootout for a taste!
Let's look at some tips to help you choose and use your next power tool.
The Batteries Needed For Cordless Power Tools
No matter which cordless tool you choose, the first big concern will be powering it and keeping it running. Most cordless tools use a rechargeable lithium-ion battery, but some might use a replaceable battery instead. Check out our complete battery comparison.
Most cordless tools do not come with the battery included, and you will need to buy it and the charger separately unless you are purchasing the device as a set that provides. When you buy your tool, make sure you check to see if the battery comes with it.
Batteries can get very expensive, but they do last a long time, and you will probably never to replace any because of faultiness. You will want to buy as many as your budget will allow, and remember to keep them charged for when you need them.
Some tools will kill the batteries quickly, and some will last a little longer, but they all start to suffer performance issues almost immediately when the battery begins to lose charge. To combat this, have at least one more battery at full charge so that you can swap them out often to keep them as close to full as your workload will allow.
Variable Voltages – 20v or 12v Cordless Tools?
If you have been shopping for cordless tools, you might have noticed two main types, an 18-volt category of tools and a 12-volt.
The 12-volt category is mostly made up of consumer-grade cordless tools. These tools are much less expensive than the 18-volt versions and usually meant for smaller jobs. These tools will never keep up with their corded counterparts and care must be taken when purchasing them because while there are a lot of high-quality 12-volt tools, there are also a lot of very low-quality ones.
The 18-volt category is for the serious user and the professional workshop. These tools are more expensive but have considerably more power, and many 18-volt tools have no trouble competing with their corded counterparts when they have a fully charged battery. If you plan on using a specific tool often, try to get the 18-volt version.
Changes and Adjustments
Many tools need to have blades or bits changed, and many others need adjusting in various ways to complete a task. Whether or not a particular device is required to complete these adjustments and changes is essential to know beforehand.
Many drills and saws now offer key-less bit changing which makes the process of changing drill bits very easy and fast without a need to search for the key or have it hanging clumsily off the side.
Many jigsaws and retractable saws now have tool-less blade changing systems that let a user change a blade by pushing a lever. This system is a much more convenient way to change blades that is faster and safer because you know when the blade is locked in tightly.
Many other tools have their Allen wrenches and keys cleverly hidden in the handle or body. Having it "built-in" is very convenient when there is no way around needing to use an extra adjustment tool.
Still, other tools will require keys or Allen wrenches not included with purchase. It is essential to check when you buy a new tool to see if you need to purchase anything extra to change blades or make adjustments.
The Belt Hook
One feature often overlooked on power tools is the belt hook. If you are carrying a lot of tools, supplies, or are climbing a ladder, the belt hook can be a very welcome addition to your power cordless power tool.
When you are shopping around for a new tool, always ask yourself how you will carry it in situations like these because they will happen a lot more than you might think.
Light My Way – Cordless Tools With LED
One last thing you want to look for in a cordless tool is an LED to lighten dimly lit work areas. When you are using a cordless tool, you tend to find yourself in a lot of situations where the lighting is terrible.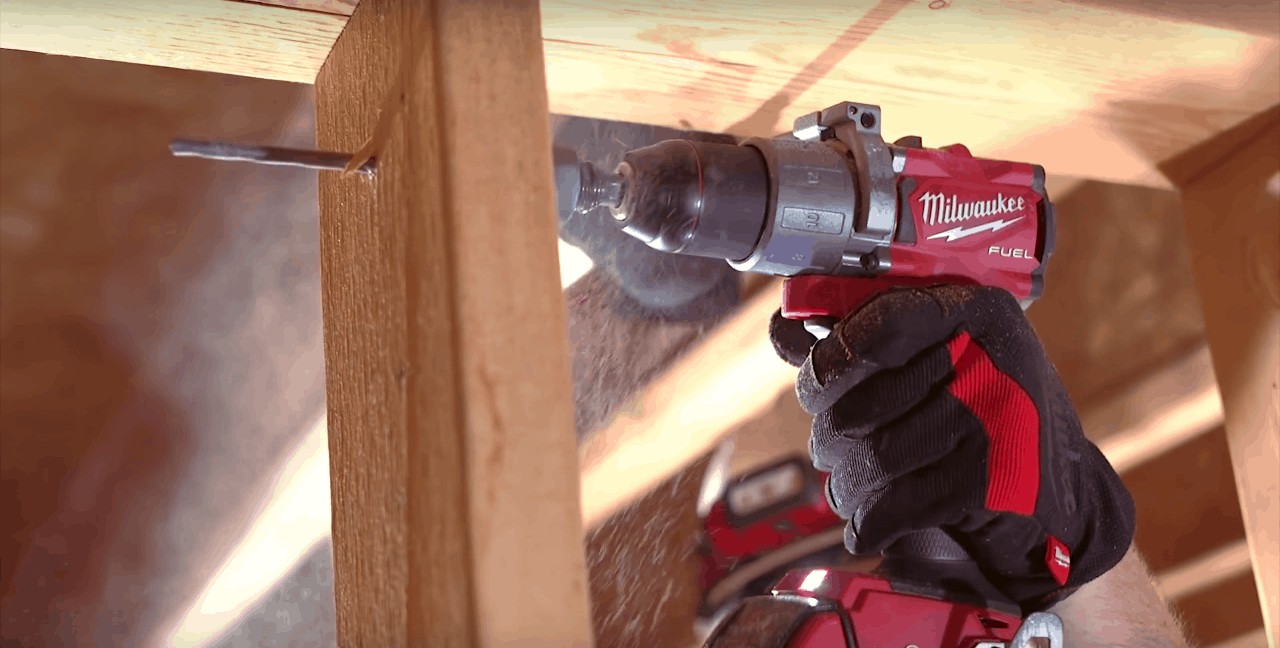 FAQ
Let's try to answer some of the more popular questions about cordless power tools
Are cordless brushless drills better?
Brushless motors use magnets to create power. They generate no friction and no heat, so they are much more efficient and require much less energy than their carbon-based counterparts. They also require much less maintenance than brushed motors.
Which is better titanium or black oxide drill bits?

Titanium drill bits are better and can last up to six times longer than standard drill bits. The titanium nitride coating also makes the drill bits extremely resistant to corrosion.

Black Oxide drill bits have an added heat treatment and can be expected to last 50% longer than standard drill bits.
What are the different types of cordless jigsaw blades?

There are two main types of jigsaw blades in use, the T-Shank blade and the U-Shank or universal blade. The difference has to do with the way that the blade is installed.

The T-Shank blades have a tang at the top of their shank which fits into the tool-less blade clamp of the tool. These blades are far more common than U-Shank blades because of the popularity of tool-less blade changing systems.

The U-Shank blades have U-shaped cut out at the top of their shank. These blades are more common in older jigsaws and require a tool to install them.
Are more teeth on a circular saw blade better?

The number of teeth in a circular saw blade will correspond to how smooth the cut is.

A blade with more teeth will cut wood without splintering it while a blade with fewer teeth will cut much faster, but it will chew up the wood more.

A blade with twenty-four teeth is considered to be a good all-around saw blade perfect for most uses.
Summary
All of the tools on this list are vital to the operation of any serious workshop. Each will allow you to complete a specific task that is quite common from day to day.
This list tries to focus on the tools that benefit the most from cordless technology and to highlight the best cordless tool of each type.
You do not need to own every one of these tools to get started in your workshop, nor are these the only tools that you will ever need. This article is a guide to help you make your next purchase by steering you toward useful, high-quality tools that will help you get the job done.
Last update on 2021-05-08 / Affiliate links / Images from Amazon Product Advertising API
We'd recommend starting with the DeWalt DDC996b 3 Speed Hammer Drill or similar hand drill. This handy piece of equipment will be completing tasks all over the home almost daily. Drilling holes, inserting and removing screws will probably be the tasks you do most, so get a great tool and make your life easier.
Once you have the drill, I recommend picking up either the DEWALT DCS570B 20V Cordless Circular Saw or the Makita XVJ03Z 18-Volt Jig Saw.
There is always something that needs to be cut and having a high-quality saw will save you a lot of time and headaches.
Once you have these two tools, it will be up to you to decide the next tool to buy based on your workload.